Blockchain in Cannabis: Relieving Enterprises' Pains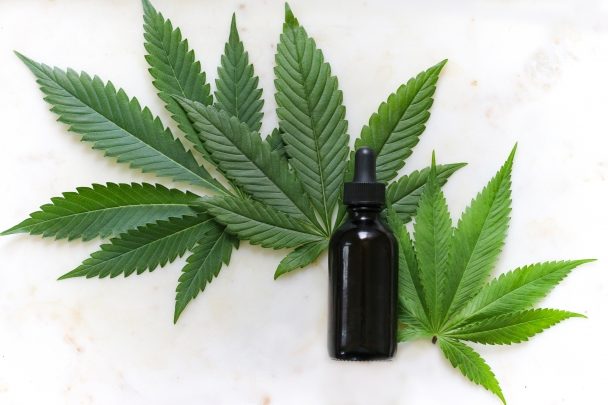 Lack of transparency and high supply chain costs are core challenges of the Cannabis industry. Blockchain provides solutions.
Few people understand how massive the Cannabis industry has become. As lawmakers in the U.S. and Canada are pushing for decriminalization, the industry now employs more than 250,000 people. That's about five times the amount of U.S. coal miners.
The industry is set to grow further at a rapid pace. Most U.S. states are working on pro-marijuana legislation, a topic that will become highly relevant during the next presidential election.
But despite the many successes Cannabis firms could achieve over the past years, the industry still faces an abundance of challenges. Blockchain can provide effective solutions.
Legal Limbo: Costly government systems drive up prices in the regulated market
Cannabis regulations vary significantly from country to country. While legalized for recreational use in Canada, other countries like Thailand still apply the death penalty for drug offenses. And even within the U.S., regulations are not harmonized. California is ahead of the game, but Cannabis is still federally illegal. As a result, businesses face challenges when navigating the legal landscape.
In the meantime, governments have introduced tracking systems, like California's METRC seed-to-sale-tracking system, which allow businesses to track and report all data on each plant's life cycle.
However, these database systems are costly and inefficient, driving up prices in the legalized market, pushing consumers to buy in the black market. California's legal market has fallen short of expectations, as high rates are credited to database issues surrounding inventory tracking and licensing.
Providing a more cost-efficient and transparent solution, blockchain technology can help to solve this issue. The power of blockchain can relieve medical patients that depend on such medication as well as business owners who are faced with interoperability issues.
From consumer protection to regulatory compliance
Smart contracts track products from seed to sale
With a lack of regulations and transparency comes a lack of quality and safety. Right now, up to 80 percent of all Cannabis sold in California is supplied by the black market. Thus, end-users are at high risk as the quality of these products is not guaranteed.
Companies like StrainSecure, DMG, Paragon, or Webjoint provide blockchain-based platforms that track products from manufacturing to the end user. Each product gets a QR Code, so producers, patients, and consumers can verify the test and can also rate the product, write reviews, and share opinions. Consumers are protected and businesses and covered.
A blockchain platform can store strain genetics in a smart contract and add further data during each processing stage. If pesticides or other carcinogens are found, the source can be identified, and hazardous products can be recalled.
Compliance
Blockchain provides interoperability, reliability and trust to both customers and retailers. In the case of StrainSecure, it uses blockchain as a solution to put cannabis platforms, such as MJ Freeway, AltThirtySix and BioTrack, in contact with legacy platforms like Oracle and SAP.
In this aspect, the role of blockchain in communicating is crucial to improving due diligence processes. Platforms based on the technology allows companies to report data to state regulators, maintaining compliance in areas such as quality, privacy, supply chain, transparency and immutability.
Crypto payments on regulated platforms
Besides supply chain provenance, payments is another promising use case. Cannabis stocks and cryptocurrencies have a strong resemblance because both are part of a new emerging industry that is still posing difficulties to regulators. Even though cannabis isn't exactly "new", the legalized industry is. Indeed, both cryptos and cannabis are still operating on grey area as countries across the world scramble to achieve regulatory clarity.
When combining cannabis and blockchain, there's a whole range of possibilities. Now, when combining cannabis with cryptos, a small, but quickly growing market is concerned. These two hot markets can bolster one another as adoption becomes more widespread.
End-users can buy Cannabis products directly on regulated platforms using their platform-internal cryptocurrencies. GrowPayment's Sembis platform, Growers International, and Potcoin provide such legally compliant payment platforms.
The final word
Cost-effectiveness and transparency are at the core of many of the Cannabis industry's challenges. Despite the legal limitations of each country or state jurisdiction, blockchain provides solutions to these pressing problems, as well as other industry issues that can be tackled now.
We can then ask ourselves: Is Cannabis an ideal use case for the technology?
Similar article: