What a Failed Blockchain Phone Says About the Industry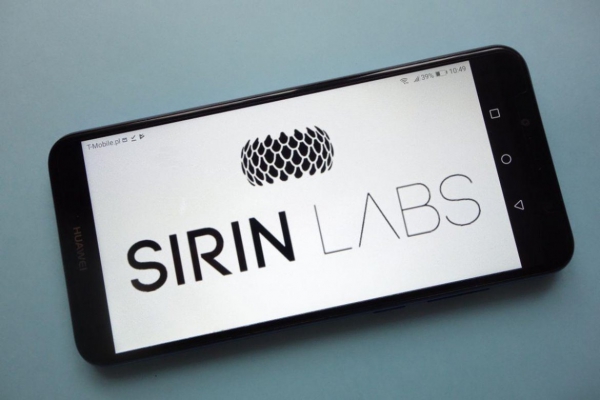 Sirin Labs blockchain phone failed because nobody needs a blockchain phone. That's a problem inherent in the industry: companies are coming up with solutions for problems that do not exist.
What makes you buy a smartphone? Do you buy it because Lionel Messi is the brand ambassador? Is it the neat-looking design that gets you? Or do you buy it for its functionalities and how you may use them in your daily life?
It's probably a bit of everything. When it comes down to the buying decision, consumers look at the added value of the product in relation to its cost – that's why Sirin Labs' Finney blockchain phone failed. The company launched its $1,000 smartphone with an embedded cold storage wallet in July 2018 as the first "blockchain-powered" handset. It enables users to swap tokens via an internal exchange.
The problem: Nobody was buying it. Or as the company puts it: Sales of the blockchain phone were "less than expected." Sirin Labs now announced to make 15 out of their 60-person team redundant and will "give some of its work to outsourcing, and plans to focus on development and distribution of the software."
Buzzwords are not enough to generate sustainable profits
The failure of the Finney blockchain phone showcases the development of blockchain applications over the past two years. During the 2017 crypto-mania, whatever application that included the buzzword "blockchain" was hyped as the next blockbuster product. In a California Gold Rush-like fashion, everyone wanted to get in quickly to make as much money as possible.
But many projects were poorly designed and offered no significant value to the user. Do you really need to carry around a cold storage on your phone? For what?
Blockchain technology does not per se provide any value to the end user. Economic principles rule in the blockchain industry just as much as they do in any other market. If nobody sees any value in your product, you might as well not bother building it in the first place.
The team matters: Not everyone is good at business
A blockchain-phone may be a good idea in a world where consumers use cryptocurrencies as a means of payment. That is still many years out – if it ever happens at all. Businesses, however, need to earn money today. They are confronted with the realities of the current market. There is no point in offering a product that might provide an attractive value proposition in a utopian decentralized world; because that's not the world we live in.
Lack of business sense is an issue in many blockchain startups. Founders often have no real experience running a business, managing financing, or marketing and selling a product. Executive teams are often comprised of programmers who understand the technology exceptionally well, but their vision is not aligned with the realities of today's markets.
Ditching the buzzword to focus on solutions
In the report "Predictions 2019: Distributed Ledger Technology", Forrester found that a continued hype and a drive for unrealistic promises may result in a "looming blockchain winter". In the northern hemisphere, spring has arrived, but the failure of Sirin Labs' phone may be a child of this year's bitter winter.
We went from a blockchain craze to a world radically different – companies are distancing themselves from the buzzword. As the hype dies down, it is replaced by less catchy words such as DLT (distributed ledger technology), or simply removed from marketing material.
This doesn't mean that the technology isn't moving forward. On the contrary, the groundbreaking character of blockchain and many other new technologies are recognizable, and their applications are still being unveiled. However, the buzz needs to be left behind.
Because blockchain requires a specific level of cooperation, Forrester suggests that we'll witness "steady for cautious progress." This caution is a result of the strong attachment to the 80-95% value loss that cryptocurrencies experienced last year. The misunderstanding between the codependency relationship between blockchain and crypto can, of course, be called out as the culprit.
Therefore, the choice of distancing from the word blockchain lies on two purposes. The first one is to avoid the highly marketable buzzword that has faded – if not crashed. The second is to focus on the applications and benefits of implementing a blockchain solution for a problem that exists. This can be the key to detach blockchain from the frustration linked to cryptos as well as the trigger to unlock the technology as a tool to build the next great companies.
Diversity and cooperation are the key values
Like any other business, blockchain startups need to understand the real-life requirements to get a project off the ground. Ramesh Gopinath, VP of Blockchain Solutions at IBM, says, "If you don't work through all the major steps, you'll end up failing."
Of course, multinationals like IBM have all the resources and specialists in the world. But startups can build diversified teams, too. Companies across all sectors, from aviation to automobile and energy, are recruiting a diverse executive team, bringing to the table a wide range of skills while also providing substantial value to their customers. Those are the kind of blockchain startups you want to watch out for.
Related article:
Property Tokenization: The Digital Future of Real Estate Investment