Accenture and GBE Launch a Blockchain Insurance Solution
They're offering a 'first-of-its-kind' solution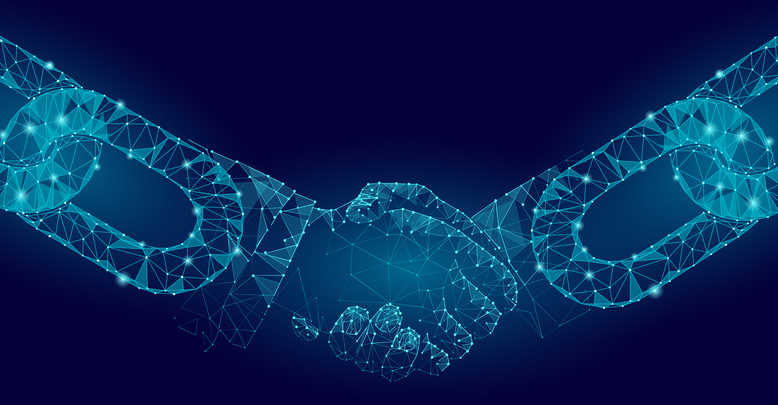 After trialing a successful prototype in 2018, Accenture and Generali Employee Benefits (GEB) are launching what they describe as a "first-of-its-kind" blockchain solution. It will enable the provision of employee benefits such as life and healthcare insurance.
The partnership trialed blockchain technology with two clients, one of them the agricultural company Syngenta. Syngenta uses local insurers across Europe and the prototype delivered time and costs savings and improved data quality for stakeholders.
GEB has provided employee benefits solutions to corporate clients for decades. As well as life and health insurance, GEB's benefits solutions include disability and accident insurance for employees. Sergio Di Caro, GEB's Chief Executive Officer, says:
"The use of blockchain technology allows for a truly connected ecosystem and a seamless partnership between clients, advisers, local insurers and Generali. Blockchain will change not only our Network but the employee benefits industry as we know it."
Accenture, in its press release, defines blockchain as a "new type of database system that maintains and records data in a way that allows multiple stakeholders to confidently and securely share access to the same data and information."
Blockchain's ability to store transactions and records in a ledger that can be distributed amongst stakeholders creates a level of "transparency, security and trust not previously possible."
The Accenture and GEB blockchain will allow stakeholders within the employee benefits sector to quickly access and exchange information, improving previously manual processes, and offering better provision of insurance and reinsurance for corporate employees. Daniele Presutti, head of Accenture's insurance practice for Europe says:
"You can share data today—but blockchain allows you to see the data, and it's a full view of the data that's relevant to them. It is important to note that only stakeholders that need to see the data will have access. And, if anyone tries to tamper with, duplicate or modify any part of the record, all stakeholders will know."
Blockchain's potential to disrupt the insurance sector
The solution has also been inspired by B3i, a collaboration of global insurers and reinsurers that have been exploring blockchain in the insurance industry since 2016.
The potential for blockchain within the insurance sector is massive. With processes that involve reams of sensitive information that to date are often still manual, or segmented and lengthy, blockchain could offer disruption and improvement.
Distributed ledger technology offers secure, immutable, and time stamped, sharing of critical information recorded in smart contracts, which are more tamper-proof than anything before. Smart contracts could also hold insurance contract terms and determine pay-outs without any manual intervention. This could provide immediate decision making and an entirely transparent process for everyone concerned.
The SAP Digital Transformation Executive Study found that executives are planning to double, and more, their investments in blockchain by 2019. An EY report says:
"The insurance industry must make investments now to be in a position to take advantage of efficiencies and opportunities blockchain technology can deliver long term."
There are, however, challenges for the industry. Stakeholders need to be converted to the new technology and integrate it. To be successful, blockchain needs to be adopted widely and see high-volume transactions. To offer benefits across the entire industry in a fluid way, blockchain needs to be incorporated deeply into an insurance company's technology stacks. This presents costs, but the trust and security inherent in blockchain could reduce fraudulent claims and increase efficiency significantly.
Like in banking and payments, adoption is happening. RiskBlock Alliance is working on a blockchain solution that incorporates a consortium of 34 insurers. They have partnered with Deloitte to accelerate its use, with their first target being Canada. Their goal is to ultimately streamline the current insurance processes.
Etherisc is working to put decentralized insurance policies on the Ethereum blockchain and have created an application for Puerto Ricans to insure properties against hurricane damage. These smart contracts-based policies are designed to pay out insurance claims automatically.
The final word
From combating fraud to automating procedures and removing intermediaries, insurance is being disrupted by blockchain. Improving user's access to pay-outs through transparent means, and cutting down costs and time for companies, the technology is changing the way business is conducted.
As investments in the blockchain insurance industry rise, the scene is being dominated not only by start-ups but also by big players such as Accenture, Generali, AXA and Allianz, who partnered with Specialty (AGCS) to create a blockchain-powered captive insurance platform for faster and more secure policy and claims management.
The revolution won't take place overnight, but the first stones have been placed. While blockchain may not be the best solution to all business model, the benefits of applying it in the insurance industry are clear.  In a sector where so many actors and users are in play, the technology offers a reliable, secure and transparent platform.