China Accelerates Blockchain Adoption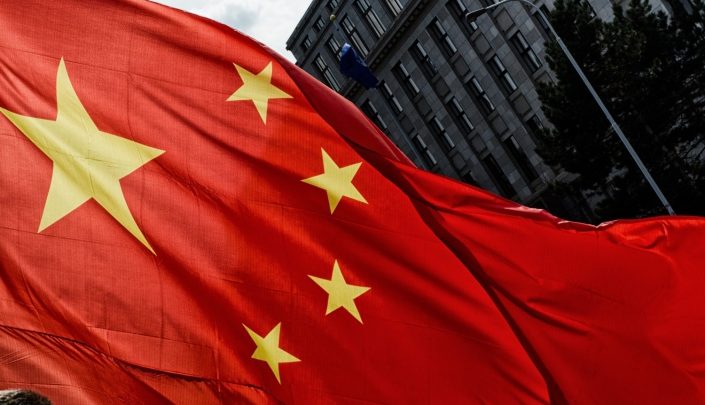 At a recent Politburo Committee session on blockchain technology, China's President Xi Jinping appears to have emerged in all-out support of accelerating blockchain technology's development.
Xi, as per reports, says that blockchain is key to transforming industries and that:
"We must take blockchain as an important breakthrough for independent innovation of core technologies, clarify the main directions, increase investment, focus on a number of key technologies, and accelerate the development of blockchain and industrial innovation."
China banned cryptocurrency trading and initial coin offerings (ICOs) in 2017, though over the counter (OTC) and peer-to-peer (P2P) bitcoin trading has been allowed due to bitcoin's status as "property." There has potentially been more cryptocurrency trading activity in China than is known to regulators who have been mostly against, or unclear, on digital assets.
There have also been rumours for some time that the People's Bank of China (PBoC) will create its own digital currency. That said, China's central bank confirmed last month there was no scheduled launch, yet, for a CBDC. And, there is a substantial electronic payment's economy in the country. Again, in contrast, there have also been rumours about an impending cryptocurrency mining ban.
It is blockchain technology and not cryptocurrencies that president Xi is looking to push forward. Given China's technological forwardness, and often advantage, it's hardly surprising that China is looking to seize blockchain's opportunity.
New legislation for the sector followed Xi's message
Just a day after Xi's adoptive statement, China's legislators passed a cryptography law that will come into action from January 1, 2020. The Standing Committee of the 13th National People's Congress has passed a bill that could provide some clarity for commercial cryptography use cases, i.e. enterprise and small business blockchain developments. China is recognizing blockchain's importance in its future economy. A draft proposal for the new legislation, as per CoinDesk, says:
"Clear guidelines and regulations are needed to evaluate commercial cryptography technologies used in the major fields related to the national interest as the current 'loose' system is not suitable for the industry anymore."
The new law is reportedly designed to encourage research and development into cryptographic technologies as well as introducing standards for the market.
Over 500 blockchain projects have registered in China
It also seems that China's technology firms may be pushing the country's current impetus. Other reporting in recent days reveals the Cyberspace Administration of China has seen 506 enterprise blockchain projects registered this year.
Any firm developing blockchain technologies in China must register and be supervised. 197 projects in China appeared on a list published in March and even more, 309, on October's list. The registered organizations include commercial technology companies, Chinese state-owned banks and several projects from the government and the public sector.
There may be other known blockchain projects that haven't appeared on the lists to date, that might indicate, in future, the potentially greater size of China's developing blockchain economy. The publication gives a snapshot of some of the country's acknowledged blockchain projects and features well-known companies like Tencent,  Alibaba, Union Pay, Baidu, as well as two of the largest state-owned banks and four local banks.
Xi's recognition of blockchain's potential may have also fuelled a bitcoin price rally, with the coin climbing from a five-month low in recent days.
Blockchain development could change China's stance on cryptocurrencies eventually. So too could a central bank digital currency (CBDC). Or the country may restrict digital asset use to its own issued digital currency.
At the U.S., the debate is about stablecoins and private development. Mark Zuckerberg has argued that America too needs to be more forward with blockchain and cryptocurrency development, in his case for Facebook's Libra stablecoin.
---