Thailand's Democrat Party Uses Blockchain Technology to Conduct Elections
It's The First Ever Election Vote on Blockchain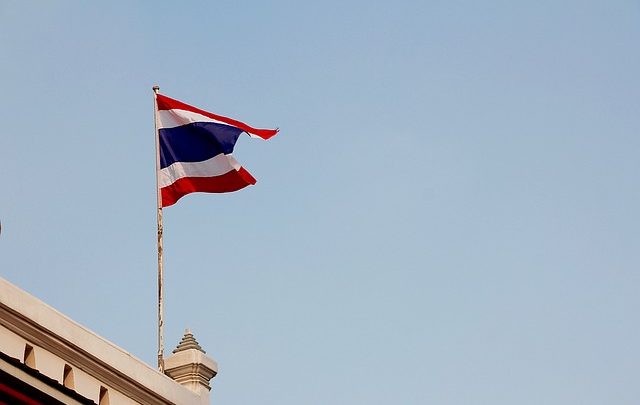 As blockchain technology continues to surprise us, here is it's another major use case which is making the headlines. As per reports, Thailand opposition party used blockchain technology in its just-concluded primary elections.
This has made Thailand opposition party as the first political party in the world to use blockchain technology to conduct elections. As we've covered, Japan has tested a polling system based on the blockchain. Zcoin blockchain powered live e-voting system provided the voting process in Thailand, in which more than 120,000 votes were cast between November 1 and November 9, 2018, according to a press release on November 13
Growing Popularity of Zcoin and IPFS in Thailand
Reportedly, a few days ago, a Thai rap music video entitled 'Rap Against Dictatorship' was released which soon became viral and received 30 million views in two views, was stored using blockchain technology to protect it from the government censorship.
As revealed, an unknown user saved a copy of the music video in a decentralised file storage system, called IPFS, on the Zcoin blockchain using the Zerocoin protocol.
Taking a cue from here, the Thai democrat party took the concept even further and used IPFS to store election records with integrity. Voters were able to cast their votes using a mobile app by submitting their photo ID or by voting manually on physical voting stations which were geared up by Raspberry Pi system.
The encrypted data packets were then stored using IPFS, and the hashes were stored in the Zcoin blockchain, thus guaranteeing both auditability and immutability.
What is Zcoin?
Zcoin is a decentralised and open source privacy coin that uses Zerocoin protocol to maintain privacy scheme. It went live in September 2016 and is currently traded on Huobi, Binance, and Bittrex.
Speaking on the success of the company, the founder and lead developer of Zcoin, Poramin Insom, said that Zcoin has achieved a massive milestone in the political industry of the country and hopes that more countries would prefer blockchain technology for conducting elections.
Insom said, "The unique circumstances of this election made Zcoin's blockchain a good fit to record votes and sets the stage for future deployment of e-voting systems in the country,"
This sounds positive, and we are excited to see how blockchain will help in conducting elections moving forward.