New Kid On the Block: BancorX Offers Instant Cross-Chain Crypto Conversion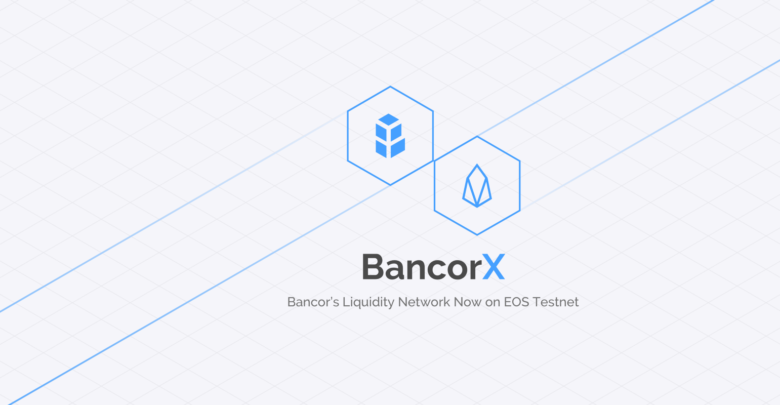 The Bancor Network recently launched a new generation crypto exchange service. It's designed to disrupt the existing paradigm that requires funds to be deposited on a centralized system.
The company announced on November 5th by posting an update on its Twitter account. The post read: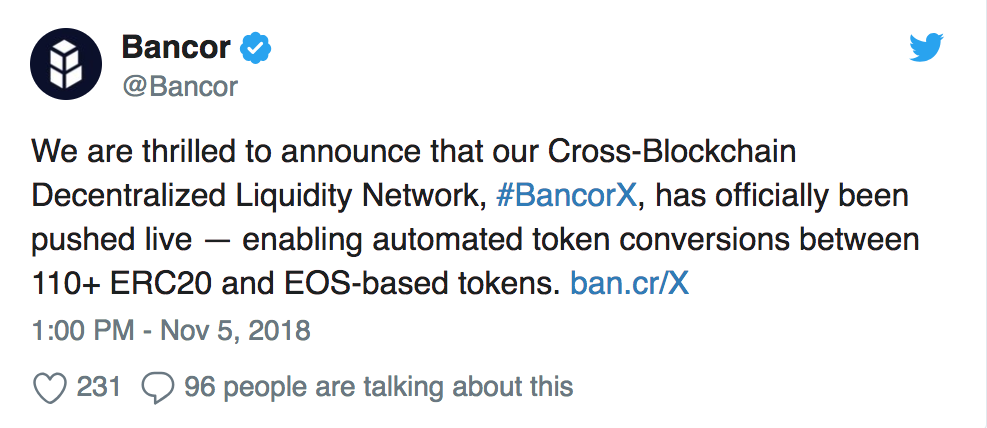 How Will BancorX Work?
Since it's a new platform, not much is known about the dynamics right now. However, the company recently posted a blog on the official site explaining the idea behind BancorX.
The system allows "automated conversions between Ethereum-based and EOS-based assets without users having to deposit funds on an exchange."
It also does not require "order-matching between buyers and sellers."
All users will be allowed to integrate an EOS or Ethereum token through the system "by staking an amount of those tokens in a smart contract which they own and manage."
There will no more be a need to deposit funds in a centralized system and wait for order matching.
For the system to work, Bancor Network Token (BNT) will function simultaneously across both Ethereum and EOS blockchains, which will allow cross-chain transactions to occur without any trouble.
The Token works on an automatic system, issuing and destroying itself simultaneously.  The process occurs on various blockchains, resulting in the token not being on two blockchains at the same time. As a result, the token's supply remains constant.
It Offers More Security
The system is said to be very secure. According to the company, the framework contains a fail-safe for added security. Moreover, there's also a transfer quote that assigns a maximum number of Tokens that can be exchanged or moved across blockchains at a given time.
This quote is periodically reset based on how it's depleted. This ensures that the system works without any distortion.