Blockchain Casinos Use Crypto Ledger to Become Provably Fair
Part 2 of the Smart Contracts Series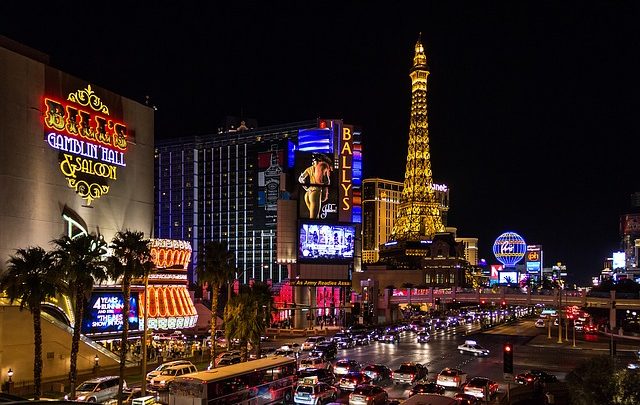 This is a follow-up report to how Ethereum based blockchain casinos are using smart contracts to allow online casinos players to gamble with complete anonymity. Understanding how blockchain affects different industries is critical to gauge the scope of its applications. While its use in casinos may seem irrelevant to some, gambling has economic impacts that are worthy of a follow-up.
In this study, we will be looking at how these same online casinos using blockchain tech are unable to cheat the outcome of their games, or at least if they did, they would quickly be exposed. Casinos using smart contracts abide by a system that touted as 'provably fair.' This system uses the irreversible leger used by blockchain technologies utilizing smart contracts and the house edge that commonly comes with a casino go.
 The House Edge
Most people understand what the house edge is, but for educational purposes, it is important to clarify what it means exactly as well as some other commonly used terms in the gambling industry.
Gamblers use the house edge to calculate the percentage or chance of the casino winning. For instance, Blackjack has a house edge of around 1% in most variations. This means the player should win 99% of the time. Although this only applies to blackjack players that use basic strategy, so let's say around 98%. This means overall players should win at Blackjack at least 98% of the time.
Another term online casinos like to use a lot is Return to Player (RTP). This is a common term used for slots but can also be used for table games. A slot or dice game with an RTP of 98% means the player should recoup their investment 90 times out of a 100, for example.
Provably Fair Casinos Cannot Cheat The Odds
Now let's forget how the actual smart contract is created and fulfilled, which is what you will read about when most blogs or news sites try to analyze the term 'provably fair.' Instead, the way we want to use this term is to determine how casinos using smart contracts that are cheating the odds could easily be exposed.
We know that every session created with an online casino is a smart contract. With every smart contract, a transaction is created on the blockchain architecture being used. The player deposits virtual cash into the session, and the casino deposits the potential winnings. At the end of the session, the transaction is completed by either the player or the casino ending up with the all the crypto used to fulfill the contract.
It is as simple as that. This transaction is now a permanent fixture that cannot be deleted from the ledger. With the way blockchain code works, these transactions cannot be manipulated in any way shape or form.
Here is the beauty of how this works. If anyone wanted to check how much a slot has been paying out to players at a particular casino, a coded software could be created to do this, which is precisely what happens now. The software would be programmed to pull up every transaction that slot has made on the blockchain system.
By pulling up every one of these transactions, it would be possible to see the balance of payments. If the casino says the slot has a 98% RTP, but it is only paying out 80% RTP, then this is cause for concern. People would need to keep an eye on this slot to see whether that percentage swings back closer to 80%. If the slot shows 60% RTP, then the chances are the casino is cheating.
This means that the casino can be exposed using whichever media is needed to ensure the blockchain gambling casino is aware that this casino manipulates its software to give unfair odds to those playing at the casino.
How Online Casinos Not Using Blockchain Tech Are Regulated
Online casinos that are not using blockchain tech or smart contracts must have a gambling license that has cybersecurity laws stating the casino needs to allow third-party companies to check their software and the odds paid out to prove that the company is not cheating the outcome of its game.
There are also other authorities the casinos can voluntarily sign up to prove that the online games on their casino are producing honest results. EGCOGRA is one such company that offers both services that check the integrity of a casino's games as well as publishes the results of the casino's games publicly.
With both licensing and the huge amount of effort that goes into proving an online casino is fair, you can imagine there are significant costs involved. This is why many casinos using the blockchain can offer better bonuses and better odds compared to off-chain online casinos that deal in fiat currency.
Just when online casinos were the answer to beating the expense of gambling in a land-based casino, no one would have thought there would be ways to overcome this set-up. However, there is, and it is the casinos using blockchain tech that are reinventing the wheel. For those looking for better value gambling, and anonymity while gaming (read part 1), casinos using smart contracts are going to be the number one choice.