Top 10 Promising Blockchain Projects of 2018
When the sky is the limit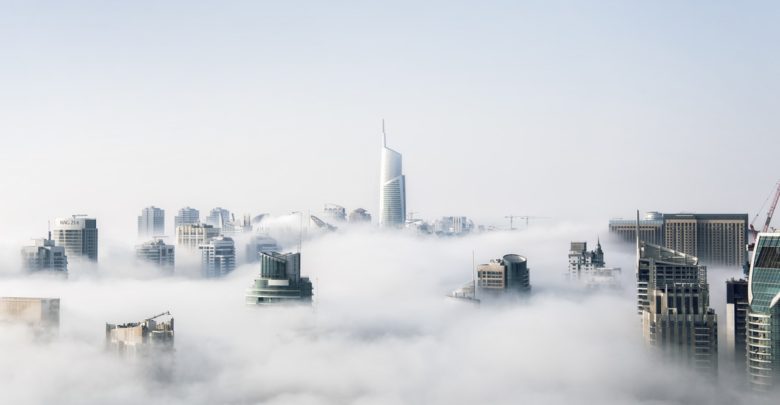 While the year of 2017 is rightly called as the year of the ICO, speculations are up that 2018 would turn out to be as the year of utility. This is probably because the second half of 2018 has so far witnessed the launch and release of various out-of-the-box projects, and we're sure the year has a lot more on offer.
Here are a few interesting projects and companies we all must keep our eyes on.
The Golem Project is all about creating a decentralized supercomputer by combining the computing power. This will enable the renters to donate their computer's spare resources to the Golem Network. The Network, in turn, rewards the renters in GTN tokens.
The team raised more than $8 million during its 2016 ICO and wants to become the 'AirBnB of computing.' The project plans to streamline the computing industry by building a peer-to-peer network which would allow the users to rent their unused computational resources to the users who want to perform memory-intensive tasks.
Theoretically, this project released its first alpha version on September 27, 2017. Lead by Karel Striegel, FundRequest is an open-source development marketplace geared up by blockchain technology wherein users can request the open-source developers to fix the development bugs.
The team has a common aim of refining the open source development sector. Therefore, they have introduced a platform wherein companies can connect with the right developers and make them work remotely as a freelancer.
BAT is trying to revolutionize the online advertising industry by integrating BAT token with their web-browser, Brave. This web browser is a rival of other web-browsing names like Google Chrome and Internet Explorer.
The project plans to revolutionize the ad industry by blocking ads. However, a user can choose to view the selected advertisements that are in line with the platform's standards. Brave plans to rewards the users who view or interact with an ad in Brave's crypto token.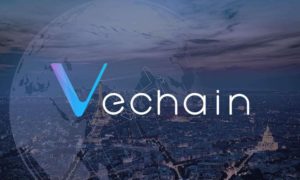 VeChain is a blockchain-based project which connects blockchain to the real world by using RFID and other similar IoT technologies. The project aims to introduce itself as the best coin and the new and advanced version of Bitcoin.
The primary aim of this project is to refine the supply chain management industry by using ledger technology. With VeChain, manufacturers can assign a unique ID to their products which will then allow the different entities in a supply chain to track the products.
Matrix connects smart contracts with machine learning services. The project aims to improve the user experience provided by smart contracts and uses AI algorithms to realize this concept.
Matrix attempts to revolutionize the entire blockchain industry. As claimed by the company, it is the new generation of blockchain and uses AI to update its various parameters on the go.
The conventional blockchain is not error-proof. This means that if a currency is sent to a wrong address, the entire transaction is irreversible. Similarly, a lot many errors could be introduced when a user is writing a contract, and this could prove to be expensive.
Matrix wishes to rule this out and provides a conventional centralized system wherein the Matrix Chain can itself judge the quality of transaction models through AI and recognize any loopholes in the system.
This is one of the leading blockchain companies of Japan and is currently working on developing a decentralized marketing platform that would help the social media and branded content to collaborate better.
This blockchain-powered project is a tailor-made solution for the social media marketing industry which allows the users from all across the world to discover, publish and sell influencer data on blockchain-based PATRON.
Celsius is a FinTech startup and aims to revolutionize the traditional banking scene. It works by allowing you to lend and borrow on the go. Users can earn up to 5% interest on their crypto, while they can get loans at 9% interest if they use their crypto as collateral.
Menlo helps you build decentralized applications as faster as a traditional web app. The company is led by Matthew Nolan who is a successful blockchain developer.
Consider Menlo One as the framework for developing decentralized applications which would help you in creating web 3.0 applications including social media platforms and marketplaces without having to build from scratch.
Goldilock aims to create an ecosystem to make data storage and security more convenient and reliable. Goldilock will allow institutions and individuals to store their digital assets in safe storage that is physically disconnected from the internet until the users want it to connect on purpose.
Thankfully, blockchain has something for gaming industry as well. Gameflip is a recently launched blockchain-powered startup which provides a marketplace for gamers where they can buy and sell any item related to the gaming industry. From physical copies of video-game consoles to the latest PC gaming titles – you can buy and sell them all.
Gameflip is one of the readily growing communities and has 3 million users as of now. They plan to reward the users with tokens and also aims to feature the FLIP token ecosystem in their products.
The platform provides a secure and scalable solution thus helping the game publishers to distribute their in-game digital goods outside of their games securely.
What to expect?
That said, it is evident that as cryptocurrencies go mainstream, more and more companies are making use of blockchain to disrupt the industries. Leaving aside the startups, even blue-chip brands like Samsung, SAP, and others are loving the idea of exploring decentralized ledger systems and harnessing their goodness through innovative projects.