Sugartrends Online Marketplace Adds Dash Payments
Can the Adoption Help the Steadily Declining Price of Dash?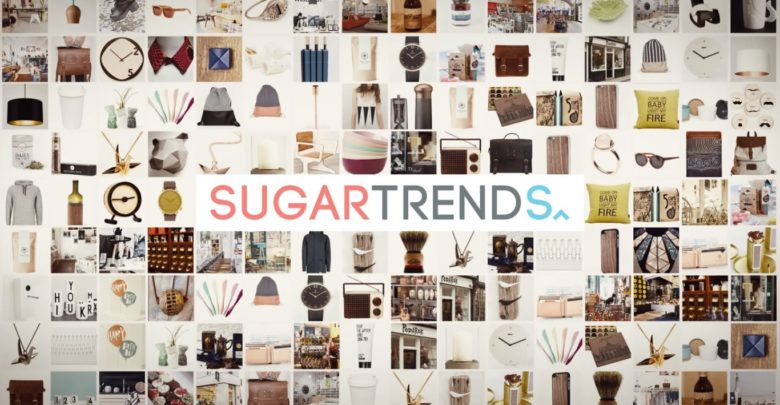 An exciting piece of news hit Dash's Reddit channel: the Germany-based online marketplace for local stores with special products integrated Dash cryptocurrency into their online payments system.
A Very Special Online Marketplace
Founded in 2014 by Christian Schwarzkopf and Tim Lagerpusch with the headquarters in Cologne, Germany, Sugartrends is a one of a kind online business.
They offer a unique online marketplace to local shops which sell unique, high-quality products, like food, drinks, shoes, furniture, bags, clothing, and jewelry, thus helping them to compete against large retailer chains.
Currently providing their services to more than 400 stores in 100 cities, across 20 countries, with more than 20,000 products, Sugartrends is the name to be reckoned with, so their support for Dash payments can be considered a significant step towards the broader adoption of Dash.
Sugartrends Already Implemented CoinPayments
For a business to be able to accept crypto payments, some prerequisites have to be met, and the basic infrastructure has to be set up.
CoinPayments is a platform which offers everything a business needs to be able to enjoy the benefits of cryptocurrencies.
Therefore, Sugartrends already implemented the CoinPayments system which encompasses GAP600 Instant Confirmations, Air Drops, Vault, Mobile Apps, Fiat Settlements, Auto Coin Conversion, Point of Sale (POS) (simple interface for in-person transactions), and Multi-Coin Wallet.
Through that ecosystem, Sugartrends, before the Dash payments implementation, could accept Bitcoin (BTC) and Ethereum (ETH).
Will the Adoption Rejuvenate Dash?
Dash is one of the cryptocurrencies who was hit the most by the bear market that is spreading the FUD (Fear-Uncertainty-Doubt). In just a bit more than half a year it tumbled down from $1,500 in December to the current $144.
Nevertheless, Dash still hangs on to its place among the top 20 cryptocurrencies on coinmarketcap.com.
The fact that in these troubled times for the cryptocurrency market, Dash keeps the market capitalization of $1,2 billion, with $120 million in daily trading volume meaning that the cryptocurrency still holds a lot of potential for the investors.
At last, there can only be 18.9 million Dash in circulation, which is a whole 2,1 million less than Bitcoin (BTC), and that scarcity, along with the adoption by those 400 stores in 100 cities, across 20 countries, with more than 20,000 products, can only reflect positively on this cryptocurrency in the long run.
Related post:
It's Official: Everipedia Debuts and Plans to Reward Users with Crypto Tokens