Axoni Raises $32 Million Series B Funding Led By Goldman Sachs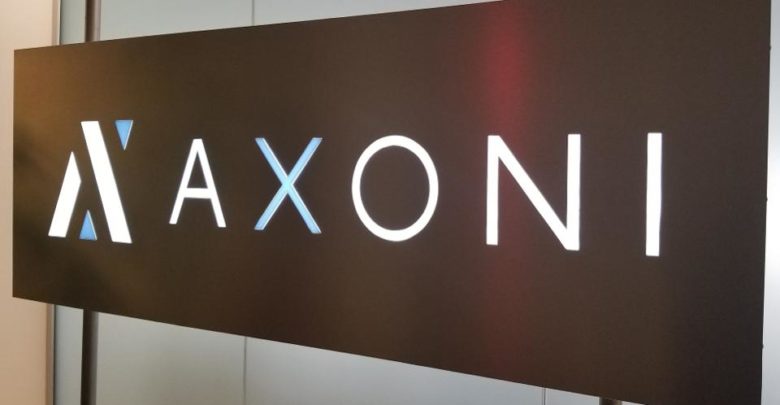 In an exciting development, Axoni, a New York-based enterprise blockchain technology provider raised $32 million in Series B funding round led by Nyca Partners and Goldman Sachs on August 14. This brings the total funding received to $55 million.
The financing round also witnessed the participation of NEX Group, Y Combinator, Digital Currency Group, J.P. Morgan and others.
The company plans to use the funding received to improve its suite of infrastructure projects, enhance data synchronization technology and further expand its network of distributed ledgers.
Positive Growth Chart So Far
Axoni was founded in 2013 with a common aim of overhauling the capital market infrastructure by using high-end technology and collaborating with financial institutions.
Goldman Sachs Managing Director, Ashwin Gupta, said, "Axoni has established itself as a market leader in enterprise blockchain, delivering solutions that can be used at scale across financial markets. We are pleased to work with them as they execute their strategy."
On the same lines, the Managing Partner of Nyca Partners, Hans Morris, said, "We believe Axoni has clearly become the leading enterprise blockchain company and has executed in an impressive way on each of its major projects, all with top-tier partners."
The CEO of Axoni, Greg Schey, sounded positive about the recently received funding and said: "Our strategic partners have been critical to our success so far; we are delighted to strengthen and expand those relationships with this financing as we continue to deploy Axoni's technology."
Talking about the Axoni's achievements so far, the company recently developed AxCore which is a blockchain platform meant for financial purposes such as investment banks, market infrastructure companies and asset managers.
Some of the various uses of the platform include processing high volume foreign exchange and derivatives, and Axoni soon plans to "replatform the system underpinning the legal records, lifecycle events and cash flow calculations for the $11 trillion credit derivatives market."
In Pipeline
One of the various projects that the company is currently working on is with the Depository Trust & Clearing Corp. (DTCC) in collaboration with blockchain consortium R3CEV LLC and IBM Corp to process the derivatives by redoing the Trade Information Warehouse using the AxCore blockchain.
DTCC is the largest finance infrastructure in the world and is known for processing $1.6 quadrillion securities transactions annually.
This is definitely good news for the crypto space, and it will be exciting to see how things unveil themselves going ahead.
Image credit: Michael Del Castillo
Related post:
Goldman Sachs Exploring a Crypto Custodial Service
Did you find this article helpful? Don't hesitate to share on Facebook and LinkedIn to let your network know!