Saudi Arabia Bans Bitcoin (BTC) and Other Cryptocurrencies
Establishment Continues its Struggle Against the Uncontrollable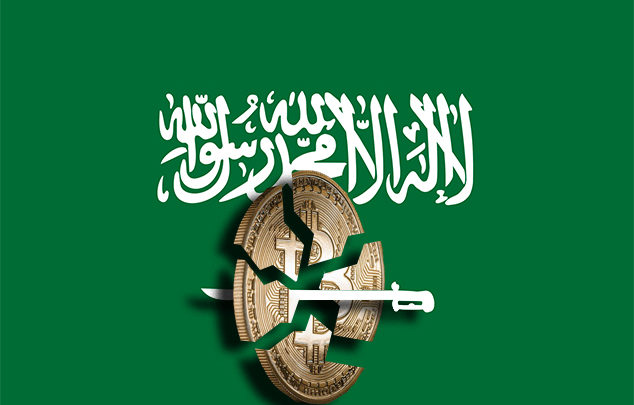 The Saudi Arabian Monetary Authority (SAMA) announced on their official website that all unauthorized cryptocurrencies, including Bitcoin (BTC), are illegal inside the kingdom.
"The committee assured that virtual currency including, for example, but not limited to, the Bitcoins are illegal in the kingdom, and no parties or individuals are licensed for such practices," SAMA declared.
There are Those Who Adapted
Cryptocurrencies are considered to be a disrupting factor in the traditional financial and banking system.
By behaving in a non-conformant way, distributed ledger technology-based digital assets have divided the public as well as worldwide governments.
There are examples of countries who did all they can to establish a solid legal wireframe which prepares them for the inevitable evolution of technology, which is undoubtedly coming with the rise of the blockchain.
Switzerland settled a crypto-valley in their Zug canton, which hosts the likes of Ethereum (ETH), and Xapo, while the progressive crypto-regulation transformed a Mediterranean island-state, Malta, into a crypto island and a safe haven for more than a few blockchain-based projects, including cryptocurrency exchanges such as the biggest in the world, Binance, which now entirely operates there.
On the other hand, Saudi Arabia joined Algeria, Bolivia, Nepal, Ecuador, Bangladesh, and Cambodia, which all prohibited their citizens from using cryptocurrencies in any form.
Ban Motivated by the Fear of the Uncontrollable
It is well known that the financial sector in any country is controlled by the government and semi-private central monetary authorities, who aren't keen on loosening their grip and give in to the upcoming change so lightly.
It is evident that, just like its counterparts in other countries, SAMA fears everything it can not control. "The standing committee warns against trading in the digital currencies or what is known as virtual currency for their negative consequences and high risks on traders as they are out of government supervision," they explained their concerns for the average citizen.
SAMA further declared that the standing committee, which is headed by Capital Market Authority (CMA), Ministry of Ministry of Interior membership, Ministry of Media, Ministry of Commerce, and Investment and Saudi Arabian Monetary Authority (SAMA), works with "relevant parties" in order to reduce marketing for investment, and trading in Forex and virtual currencies by reporting on SAMA or CMA official websites.
Absolute Monarchy Did What Was Expected
The banning of Bitcoin and other cryptocurrencies was more than expected when such an authoritarian system as Saudi Arabia is concerned.
Since cryptocurrencies are offering a substantial increase of an individual's independence, every autocratic government is going to try to forbid the usage of one such asset.
Nevertheless, Bitcoin isn't governed by any centralized authority and is, therefore, a perfect tool for bypassing this and similar prohibitive rules by its very same decentralized nature these rulers fear most.
Consequentially, the citizens of Saudi Arabia, despite all the efforts to scare them away from crypto, are still able to trade them through foreign exchanging platforms.