Can Blockchain Put an End to All Pharma Related Concerns in China?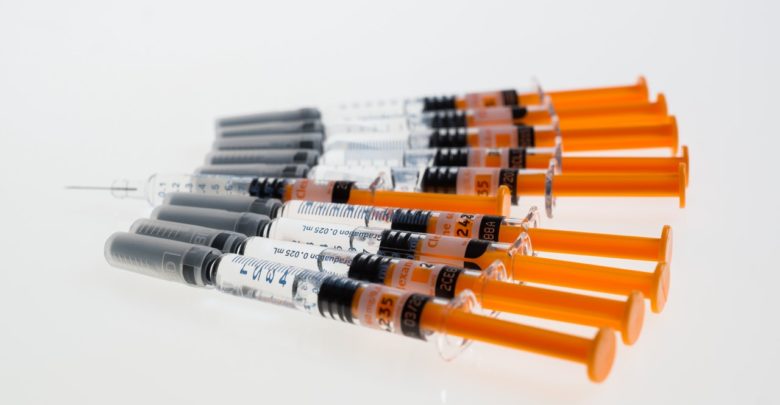 A new scandal just surfaced in China after it was discovered that thousands of school children might have been provided with faulty vaccines. This triggered a range of social media discussions, and people were furious against the recent development.
Amongst all this rage was a crypto-enthusiast who suggested a novel solution in the form of blockchain-based verification of vaccine standards and quality.
It all began last year when a pharmaceutical firm based in Jilin, ChangChun Changsheng Biotechnology was accused of selling around 252, 600 units of substandard DPT (Diphtheria, Pertussis, and Tetanus) vaccines.
On the same lines, the company has been stopped from producing rabies vaccine after it was found forging data. However, this is not the first time that Changsheng Biotechnology made the headlines for all the wrong reasons. In the past, they was also involved in cases of bribery.
It is important to mention here that a lot of Chinese pharmaceutical companies have been found involved in malpractices recently and no strict action has been taken against majority of them.
Blockchain to the rescue
While public is angry, some crypto-enthusiasts have come to the rescue and have proposed a blockchain technology based system to prevent such scandals from happening again.
Reportedly, a computer-visionary with @wstart as the username posted an article on V2EX which is an online community similar to Reddit. He stated in his post that after investing some 14 hours on coding and data mining, he was able to get some clue related to the problematic vaccines in 30 provinces.
He stated that it is very difficult to fetch data while a lot of it still remains unsearchable and unavailable.
This is when the crypto-enthusiasts in China proposed blockchain as a probable solution to the problem.
Li Xiaolai, a cryptocurrency investor of China, sparked a discussion related to the usefulness of blockchain in pharmaceutical industry. He posted an article on his WeChat account and highlighted the benefits that this ledger can help by providing easy tracking.
He wrote, "What is the most important thing in public affairs? Openness and transparency. The more important the public affair, the more detailed the accounting method that is needed", he added
He further said: "Not only bookkeeping but joint bookkeeping—the separate books of each link must be aligned with the separate books of other related links."
Li proposed the introduction of a currency-free blockchain that would provide a transparent insight on the records, and would thus prevent the corruption at all levels.
It is worth mentioning here that his article went viral in crypto media and was even highlighted by a leading Hong Kong newspaper, South China Morning Post.
The idea is not new
As promising as the idea might seem, the idea is not as new though. It has featured in other industries. Various Chinese firms like Walmart and JD.com have been using blockchain for a number of supply-chain purposes already.
Notably, product safety remains a viable issue for China. A decade after a large number of people were poisoned due to melamine-tainted milk powder, the situation has not improved much.
Further, the right temperature and storage conditions for storing vaccines is another pressing concern. As of 2016, vaccines worth $90 million were stored improperly in Shandong province.
A financial commenter at a China-based financial information company, China Finance Online, Zhipeng Cheng, proposed a detailed outline on how blockchain can streamline the pharmaceutical industry. He said that the NIFDC (National Institutes for Food and Drug Control) can form a public chain and use it for tracking vaccines.
It is imperative for China to take strong steps in the right direction. As per a report by CNBC, such scandals can tint the China's plans of becoming a world pharmaceutical leader in 2025. It is thus necessary to make the best use of technology available and boost the brand 'Made in China'.
Related post:
From Cracking Down the Counterfeit Drug Market to HIPAA Compliant Blockchain