Pharmaceutical Industry and Blockchain – The Next Big Hit?
The FDA is paving the way for blockchain adoption with its collaborative drug tracking pilot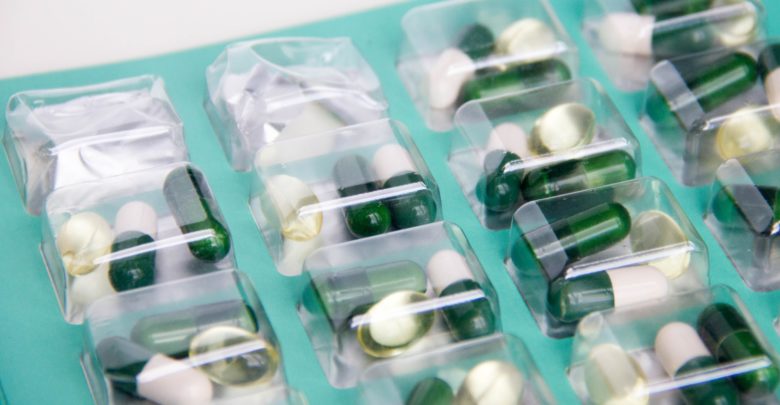 The pharmaceutical industry can use blockchain technology in a wide range of use cases. Drug tracking is currently the most prominent example. The FDA has now teamed up with Walmart and IBM to audit and track drugs in the U.S. 
The U.S. Food and Drug Administration (FDA) needs to roll out a digital system for tracking and verifying prescription drugs by 2023. It is currently testing multiple technologies; blockchain is one of them.
Walmart and IBM joined the FDA's initiative. The goal is to develop a blockchain-based track and trace system for pharmaceutical shipments in the U.S. IBM, Walmart, KPMG, and Merck will participate in the pilot.
Mark Treshock, IBM Global Solutions Leader for Blockchain in Healthcare & Life Sciences, says, "Blockchain has the potential to transform how pharmaceutical data is controlled, managed, shared and acted upon throughout the lifetime history of a drug,"
Blockchain-based drug tracking: Tracing and sharing data without compromising data privacy
The U.S. healthcare system is privatized and therefore, heavily fragmented. That makes the implementation of a centralized system difficult. A decentralized blockchain solution connecting multiple separate databases could prove more effective.
Thus, the FDA and its partners develop an electronic, interoperable system to connect multiple stakeholders. The primary value proposition of blockchain technology in such a system is that companies and users can track drugs without compromising on data privacy.
"We believe this is an ideal use because it can provide an audit trail that tracks drugs within the supply chain and track who shared data and with whom, without revealing the data itself."
Drug tracking just one of many use cases; blockchain can streamline the entire pharmaceutical value chain
Blockchain in pharma is a multi-faceted use case. The FDA's pilot aims at leveraging the benefits of the technology on the supply chain: Transparency, traceability, and cost-reduction.
But this use case captures only a small part of blockchain's potential in the pharma industry's value chain. Besides manufacturing and distribution, blockchain can also improve research and development as well as patient and consumer care.
The primary use cases in research and development are in intellectual property rights, research data sharing, and clinical trial consent. In the case of patients and consumers, blockchain can enable a self-sovereign identity allowing drug users to share data with medical facilities and insurance companies while keeping the control and ownership of their data.
Enhanced data sharing can also help to improve the patient care process. Earlier this month, Germany-based pharmaceutical company Boehringer Ingelheim announced a partnership with blockchain healthcare platform Solve.Care to design the Diabetes Care Administration Network.
The project will leverage Solve.Care's existing blockchain platform and will facilitate data sharing to coordinate care for patients in a better way. Solve.Care CEO Pradeep Goel says, "The Diabetes Care Administration Network will help bridge a knowledge gap by providing a platform which offers vital information on diabetes and cardiovascular diseases in an easily accessible manner."
The final word
The implementation of a blockchain solution can be beneficial to the health and pharmaceutical sectors in many ways, either to provide a decentralized database or to protect data privacy.
These are just a few examples of how new technologies are changing the way business is conducted. We'll keep a close eye on future developments!
Related article:
Blockchain in Healthcare: Real-World Use Cases