Binance CEO States That Smart Contract Blockchains are Too Slow
"Ethereum and EOS Will be Replaced"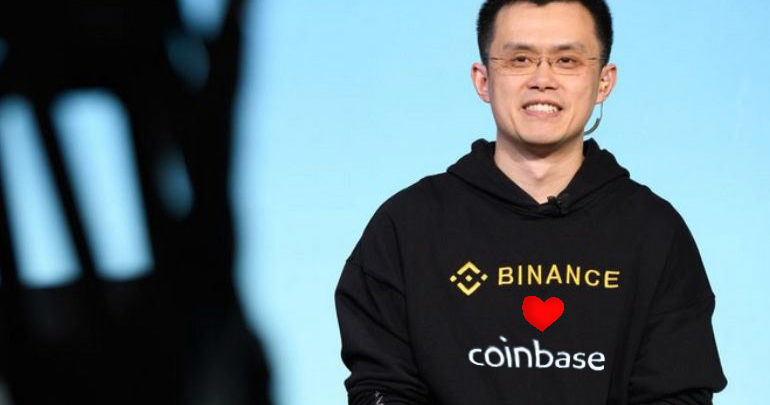 Binance recently celebrated its first year of existence as one of the most successful projects in the world of cryptocurrencies. The largest crypto exchange, which migrated to Malta earlier this year, is making history by recording massive profits in the first two fiscal quarters of 2018.
Changpeng Zhao, the CEO of Binance, gave the interview to fortune.com in which he talked about the future of the blockchain, other exchanges, and industry in general.
Being the head of the organisation which plans to record a profit of between $500 million and a billion in 2018, popular CZ is the man whose opinion is always respected.
Blockchain dApps are Going Mainstream
He reflected on the recent explosion of blockchain-based dApps, which are, according to him, still in the trial phase because most are just proof of concept or simple games.
Nevertheless, CZ stated his belief that the situation is about to change as the public will start recognising blockchain-based messaging, games, social networks and rating systems, which will be followed by the e-commerce.
Binance Promotes Decentralisation
Zhao went on to describe his company's plans to offer a truly decentralized ecosystem to their clients, which goes in line with the recent acquisition of Trust Wallet, announced on Tuesday, July 31st.
CZ stated at the time that by that move, Binance wants to provide the possibility for customers to hold the cryptocurrency directly using their own private keys, instead of entrusting the exchange to do it for them.
Ethereum and Contenders are Too Slow and Will be Substituted
Binance's CEO also shared his opinion about the future of Ethereum (ETH) in the race against its direct competitors such as EOS, Tezos, and Definity, to be the ultimate blockchain platform offering smart contract features.
He surprisingly argued that, although Ethereum evidently holds the top spot when it comes to hosting dApps and defining standards, "none of the current contenders are poised for long-term success because they are too slow," and are going to be substituted by new technologies built to be more specialised to perform individual tasks.
Binance is not Challenging Coinbase
CZ is known to be a great gentleman, so it doesn't come as a shock that he had only good things to say when he was asked about his opinion about another giant of the industry, Coinbase.
However, Zhao revealed that his company doesn't aspire to compete with the likes of Coinbase or Gemini as "the strategy there requires lots of lawyers and lobbying."At the end of the interview, CZ declared that his organization nurtures a good relationship with Coinbase because "Coinbase appreciates the groundwork Binance is laying in Malta, while Binance is grateful for Coinbase's work helping U.S. lawmakers to understand crypto."