Kosovo is the New Mecca for Cryptocurrency Mining Businesses
Is That Good for Kosovo?
This week, more than a few cryptocurrency news portals reported that cheap electric energy is turning a small South European country Kosovo into a cryptocurrency mining paradise. The price of only $0,07 for kWh emphasized the opportunity for miners to earn more than their colleagues from far wealthier places of the Earth. They even went on to transcribe a few statements of Kosovar miners who have been fortunate enough to be able to afford mining equipment.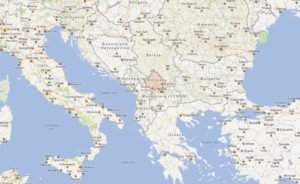 According to Reuters, Ermal Sadiku, a software engineer, and cryptocurrency expert stated that "Kosovars find cryptocurrencies an alluring investment. Secondly, there was a lot of dirty money around – and cryptocurrency investment was a fast way to get rid of it," Sadiku concluded his explanation of the motivation behind the involvement in a young industry.
Reuters' report also reads that miners in the northern part of Kosovo, mostly populated by Serbs, refuse to pay for electricity as they don't recognize the Government of Kosovo because they believe that the country is the legitimate part of Serbia.
Kosovo declared independence from Serbia on 17 of February 2008 and until the time of writing 113 UN states recognized the document, along with all the neighboring countries with the exception of Serbia.
Pro-Capitalist western media is, in fact promoting Kosovo as the new Mecca for miners from around the world to transfer their operations to one of the poorest countries in Europe to maximize their profits.
What Good Would it Bring to Kosovo and its Citizens?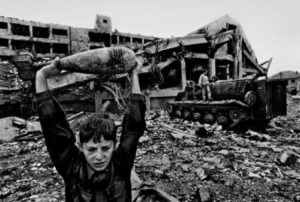 Kosovo is a country ravaged by the recent war that doesn't have a fine-tuned legislative machine of the western world caring for taxation regulations. The example of Serbs who are not even paying for the electricity screams that the country is years away from effective cryptocurrency regulations which could bring more taxation income from miners. A miner coming from abroad would, of course, establish his operation in the northern part, right next to his Serbian colleague in order to also be the one with the benefit of a doubt. Even the state of the electric network in such a country is under the question mark.
Even if the miners would reinvest their profits, there is an understandable doubt that their capital would stay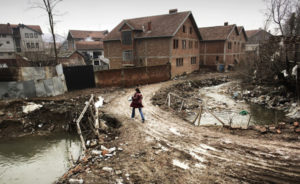 within Kosovo's borders. The wealthier immigrant miners would, for sure, expand their mining farms and create more competition in the industry, which would hurt even the native miners who would not be able to compete. The country which has half a million of the total of 1,8 million inhabitants unemployed, would face more problems than solutions. If you think that foreign miners would help those unemployed, think again. How many individuals possess the skill set to be a part of one such cryptocurrency mining farm in a society like that?
Let's Conclude
If the country wants to thrive and benefit from new technologies, firstly all the prerequisites have to be fulfilled. Kosovo, whose government still hasn't found enough strength to enforce the payment of a simple electricity bill, shouldn't be presented as a promised land for cryptocurrency business.
Not if we want to weed out all the negativities that are plaguing cryptocurrencies since the very beginning.