How Can Cryptocurrency Impact eCommerce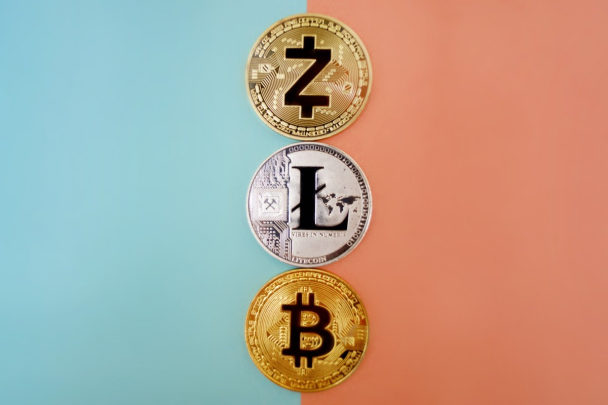 The way we do business has been transformed over the last few years. With the introduction of new technologies such as AI, blockchain, fintech and cryptocurrencies, everything is moving faster. Lately, there has been a focus on e-commerce. Not only because of the coronavirus pandemic but also because we've been seeing more and more buying and selling happening online. In the past decade, eCommerce been experiencing significant growth.
In 2017, eCommerce was responsible for around $2.3 trillion in sales, and it's been rising since. The market is expected to hit $4.9 trillion by 2021. However, the growth of the industry is calling for different payment methods. In this article, we'll have a look at how cryptocurrency can be integrated into the eCommerce industry.
Let us begin by understanding the term cryptocurrency. The first root word, crypto, is defined as a secret. While currency is defined as a system of money for a specific region or country. It can thus be representative of a hidden or secret system of money.
Though this may sound ominous, most government authorities in the United States refer to it as virtual currency or digital currency. Since its creation, Bitcoin has made strides and with it other cryptocurrencies. As its popularity increases, so does its adoption. While governments around the world have diverging stances, it remains an alternative to fiat.
Electronic commerce or eCommerce may be defined by five activities: Commerce, Collaboration, Communication, Connection, and Computation.
Commerce: refers to the matching of customers to retailers and the establishment of transaction terms.
Collaboration: refers to the creation of a connection between individuals that may go beyond the limits of national boundaries, time, and organizational affiliation.
Communication: refers to the medium of interaction where the distribution channel of goods is expressed.
Connection: it is the ability to carve a network of private contacts in a global telecommunications network.
Computation: refers to the large-scale computational and storage resources that are enabled by the internet infrastructure.  The rise of eCommerce brought down the barriers that used to limit cross-border exchanges.
eCommerce is an exchange of goods between two or more parties, but it requires the existence and the use of a robust system with a globally standardized network structure.
eCommerce and its Advantages
Our shopping habits have changed, influenced by growing trends and even global pandemics.  People can now order anything online, from groceries to new kitchen tiles. There's now a plethora of platforms that aim at making life easier for consumers, claiming to provide the best service and protected data protection.
The eCommerce market presents several advantages, such as flexible buying hours, and the ability to shop at home (especially during times of social distancing and needing to stay at home because of a pandemic). During the coronavirus crisis, in the U.S. alone, eCommerce sales went up 38% in April YoY according to the New York Times. But shopping online isn't issue-free. There are also disadvantages for both consumer and retailer.
On one side, the customers risk experiencing fraud when a transaction is made, but no product is delivered – or its quality is questionable. On the other hand, the retailer faces logistical challenges, as well as a new adventure of getting to know your audience through the online market.
Platforms around the world have risen to the challenge of reducing the risks for all parties involved, adopting new technologies and hoping to provide customers and retailers with a more secure environment. (We're all familiar with Amazon and Google.)
But despite the evolution of eCommerce, online payments haven't remained relatively stagnant. Sales are processed through traditional methods such as credit cards, which has been providing a decent medium of exchange for the past decades. Now, new technologies are also offering new payment systems.
Where does cryptocurrency come in?
Cryptocurrency can be leveraged to make online payments more secure. It can be used as an alternate form of payment, alongside traditional fiat transactions.
This conjunction of industries can be seen as a way to facilitate cross-border trade, keep consumer identity safe from theft, and reduce transaction times. Also, the use of cryptocurrency represents the facilitation of the movement of money with comparatively low transaction costs. Thanks to the blockchain technology as the underlying infrastructure, crypto holds not only the power to provide logistical capabilities, but also to remove any intermediaries, thus reducing administrative charges and increasing data security.
Platforms, such as Android and iOS use and support cryptocurrency transactions. The combination of blockchain application technology and eCommerce has changed how we understand and use the different eCommerce platforms available today.
The market may not be ready for crypto payments
There's still a long way to go before cryptocurrency payments are embedded into eCommerce platforms. Some call for the creation of decentralized eCommerce platforms, with specific coins created for purchasing purposes. And some say that the integration of cryptocurrency as a form of payment in eCommerce platforms is one of the next steps for mass adoption. However, that part may still take a while.
That's because cryptocurrency provides anonymity and relies on no intermediary – the transaction is done between the shopper and the retailer. This bypasses the need for banks, which remain the central part of most of our operations nowadays.
This is where cryptocurrency is different from digital currency. When you make an online payment using Paypal, you will need to have a bank account connected to that Paypal account. This means that you would still need the bank's approval to make online transactions and pay an additional minimum fee for the transfer. Cryptocurrencies do not require the authorization of any bank institution or bound by geological currencies.
But there are also disadvantages to using cryptocurrencies in eCommerce. One downside is that these currencies are volatile, and their value fluctuates erratically at any time. Online merchants would have to be prepared for losses in case the value fluctuates against them.
Cryptocurrencies are also still subject to governmental ruling, for those countries that haven't taken a stance yet. This makes it a difficult situation for retailers and online merchants.
Many people have cryptocurrencies in their wallet, but they don't have enough places to spend them. This is a huge market that is still untapped. By giving an option to pay via cryptocurrencies, merchants will have an entirely new customer base to discover. It would lead to less security risk for the consumer and less processing and transaction cost for the retailer. With the introduction of new technology, retailers can keep their consumers' online credentials safe and secure.