UN to Protect Migrant Workers with Blockchain in Hong Kong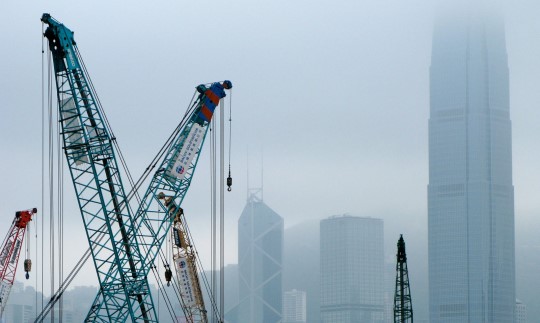 The UN's International Organization for Migration (IOM) and blockchain firm Diginex have announced the launch of a blockchain-based system which will help prevent the exploitation of migrant workers in Hong Kong.
As per Diginex, out of 390,000 migrant domestic workers in Hong Kong, over half have been charged illegal fees by recruitment agencies. This workforce represents almost 10% of the city's total and 98% of the workers are women.
The new blockchain tool, in answer to this problem, has been developed to be used by representatives from around 1,500 Hong Kong-based recruitment agencies and their partner agencies in the countries where the workers originate. The tool is called IRIS-SAFER, an acronym for International Recruitment Integrity System (IRIS)- Self-Assessment for Ethical Recruitment (SAFER).
The agencies involved will use IRIS-SAFER to assess their compliance with ethical recruitment principles detailed by the IRIS standard, and this will form part of a broader training on ethical recruitment practices.
Blockchain has been used in the project to "strengthen data management" and "enforce data integrity," details the press release, allowing for a "higher level of transparency and visibility."
Mark Blick is Head of Government Solutions at Diginex, a blockchain financial services and technology company based in Hong Kong. He says Diginex is "confident that the tool can help to strike out these unethical practices."
He adds, "In Hong Kong, foreign domestic workers are some of the most economically vulnerable people in our society and pay approximately HK$700,000,000 each year in placement/recruitment fees."
Giuseppe Crocetti, IOM China's Chief of Mission says:
"Through the use of IRIS-SAFER, agencies will first learn what are global ethical recruitment standards, then be able to demonstrate their progress and, ultimately, prove their commitment."
If the launch in Hong Kong is successful, Diginex and IOM plan to roll out IRIS-SAFER to other regions around the globe.
Earlier this year, UN officials highlighted how cryptocurrencies are hampering international efforts to combat crimes such as money laundering, terrorism financing and cyber crime. However, some of the agencies that form the international organization have been experimenting with cryptos and blockchain.
In October, the United Nations Conference on Trade and Development held its first session on "Blockchains for Sustainable Development." An event made possible by TRON and Binance supported The Blockchain Charity Foundation (BCF).