Facebook to Launch Libra Coin: What to Expect?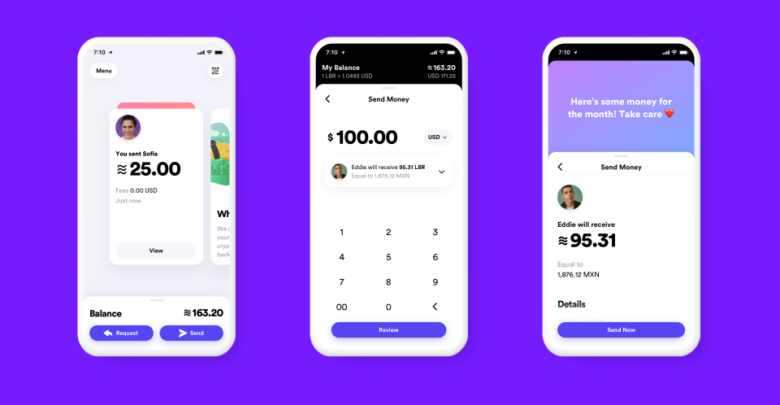 When Facebook announced plans to introduce its cryptocurrency, some naysayers were not so sure of its potential. It has been a few months that the news first broke and while it's not yet out, we can say it's going to be massive.
Big names like PayPal, Mastercard, Uber, and Visa are investing over $10 million each into the currency.
Not up to date? Read our first post on Facebook Libra here.
There is Positivity
Investors appear to be very excited about the launch of this new currency. Facebook shares rose about 3% last week after experts showed a positive response to Libra.
According to reports, the value of the new currency will be pegged to several global currencies, including the Euro and the Dollar.
On official websites, both the Facebook-owned wallet platform Calibra and the Libra Association, launch dates are still uncertain. Disclosed information only mentions that both projects are "currently being built". However, Facebook Newsroom announced today, June 18th 2019, that the Calibra wallet is to be expected in 2020
For now, the Libra Association is looking for organizations to partner with and developers to provide feedback on the code.
It Will Have a Major Impact
Libra will impact not only Facebook and investors but also the overall crypto market. Analysts at the Bank of America believe it will be able to push the authorities to pay more attention to the industry.
"With more than 2.5 billion users, Facebook and its partners could be a significant endorsement of cryptocurrency and notable addition to the Facebook app ecosystem… We see the launch as an important initiative for the company as it builds out a more private messaging ecosystem with eCommerce capabilities," they said.
Moreover, Libra can be beneficial for people who do not have access to banks. Since Facebook has a global reach, Libra will also be available on a worldwide scale.
"We believe a Facebook cryptocurrency-based payments system could be especially useful in countries with high inflation/unstable banking systems and for cross-country remittances," analysts at MoffettNathanson said.
Despite not being a part of the game yet, Facebook is expected to lead the crypto industry, with support from other major players.
But There Are Also Fears
Some experts believe that Facebook's incumbent position does not guarantee success. Moreover, there are also going to be antitrust issues.
In addition, some governments have positioned themselves as sceptical, coming down on the social media giant. France's Finance Minister, Bruno Le Maire, has spoken on two occasions about Facebook's announcement.
"It is out of question. (…) It can't and it must not happen," he told Europe 1 radio, referring to the possibility of Libra replacing traditional currencies.
Historically, central banks hold the role of regulating the financial world to protect the "general interest". Le Maire expressed his worries that Facebook Libra has the"private sector interest" in mind, which would consequently cause an overall unbalance. He adamantly declared that Libra "must not become a sovereign currency."
Pushing for stronger oversight over Libra, Le Maire is urging banking officials to meet and issue a report on the project during this July G7 summit. Reportedly, his concerns include money laundering, privacy and terrorism finance.
According to Bloomberg, Markus Ferber, a German member of the European Parliament expressed similar concern. He explained how Facebook was at risk of becoming a "shadow bank" and that companies "must not be allowed to operate in a regulatory nirvana when introducing virtual currencies."
"They are creating an anti-competitive moat," said an analyst. Plus, Facebook has a long list of data failures. There are also privacy concerns.
Some analysts are of the idea that it may result in "privacy disaster panopticons that give massive power to big corporations and thus government."
In the U.S, Senator Sherrod Brown, a leading Democrat on the Senate Banking Commission, argued through his twitter that Facebook was "already too powerful to be allowed to run such a massive crypto project without strong oversight," highlighting shared concerns over Facebook's dubious privacy track record.
This is a significant concern as Facebook is believed to link users' financial details to their Facebook profiles. Due to such matters, many potential partners decided to stay away from the project, forcing Facebook to acquire Chainspace, a blockchain startup.
Some believe that Facebook is raiding other small corporations to get access to 'individuals' and not 'businesses'.
All eyes on Facebook
Facebook's announcement has taken the world by a storm. The buzz will most definitely continue to spread as we speculate, prepare and imagine all the possible implications Libra and Calibra will have.
From its role in developing countries to its impact on financial institutions – insofar as the currency is indexed to Libra's reserved assets -, changes are definitely coming. They will most likely touch the way we consume; the way business is done and client-customer relationship. Not to mention, financial and data regulation.
Indeed, there's no doubt that the social network will continue to face scrutiny around the world as regulators, businesses and users continue to put its privacy practices and crypto initiative under the microscope.
We're not yet sure about how successful the launch will be, but like most of you, we're excited.