Bitspark to Launch Pilot for PHP-pegged Stablecoin
Customers in the Philippines can pay their energy bills digitally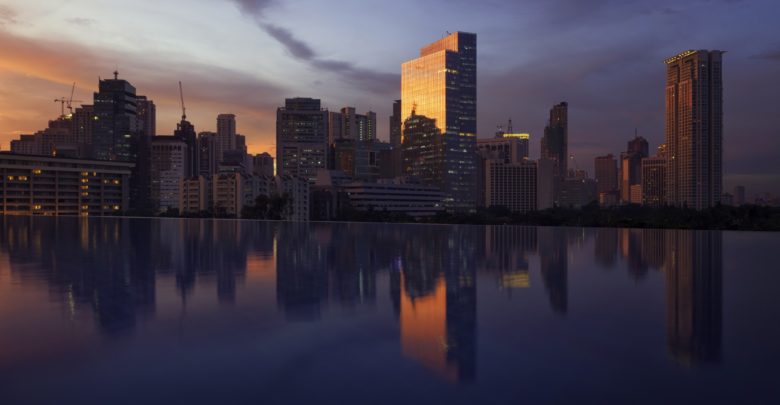 Bitspark launched a pilot with Okra Solar testing a new stablecoin pegged to the Philippine Peso. The goal is to reduce transfer costs and the need for cash deposits.
Hong Kong-based payments transfer firm Bitspark has announced the launch of a stablecoin pegged to the Philippine Peso (ticker: peg.PHP). Bitspark will provide peg.PHP via its payment network in the Philippines.
To test the new stablecoin, Bitspark has started a pilot with Cambodia-based technology startup Okra Solar. Okra provides solar energy solutions to remote communities, including in the Philippines. peg.PHP will provide Okra's customers in the Philippines with the option to pay their energy bill via the Bitspark App. Customers will also be able to use the stablecoin for cash deposits in shops associated with the Bitspark network.
Afnan Hannan, co-founder of Okra Solar, says, "Bitspark's payment platform will be a real game-changer for remote communities that are being connected to our energy solutions."
He adds, "What's remarkable is that for our customers it's just making a familiar PHP transaction – the only difference is it's digital. We're really excited to pilot this out; the impact could reach millions of families in the Philippines alone."
The announcement took place after Bitspark launched Sparkdex.HKD, the world's first Hong Kong dollar stablecoin. peg.PHP already began listing on Sparkdex, Bitspark's decentralized exchange (DEX), and Bitshares' connected DEX.
Reducing the cost of money transfers and the need for cash deposits
The peg.PHP trial aims to reduce Okra's cost of money transfers, as fees will be significantly lower compared to traditional banks or other remittance providers. Moreover, peg.PHP will reduce Okra's need for cash collection agents, as deposits can be made directly using the stablecoin.
George Harrap, co-founder and CEO of Bitspark, said: "
  "There are more than 180 official currencies today, and blockchain technology can unlock currencies that were previously gridlocked into isolated or illiquid markets."
Through her Twitter account, Maxine Ryan, Bitspark's co-founder, expressed her excitement on the launch, and highlighted Bitspark's role in allowing citizens to unbank. She also said:
#pegphp is not just another #stablecoin that has little use case in the real world. It's native to our money transfer products (https://t.co/oDvOEEEq6Y) and services that are on and off ramps for cash to crypto. This means a person off the street can access this right now.

— Maxine Ryan (@MaxieRyan) April 25, 2019
Bitspark – created to help the unbanked
Established in 2014 in Australia, Bitspark is a blockchain-based remittance platform that allows people to send money abroad. The catch is that it doesn't ask for a bank account and it doesn't charge any fees.
Conceived as the "world's first cash-in cash-out remittance platform leveraging blockchain technology", Bitspark targeted two issues using blockchain: the 1.7 billion adults that live without a bank account, and the $600 billion worth remittance industry. Mainly due to the lack of banking in the developing world and the conditions in which foreigners live abroad, money sent goes through a Money Transfer Shop (MTO). The way MTOs make money is by charging high fees to the sender. Because some countries offer limited options such as Western Union or Moneygram, senders don't have a choice but to accept the high costs.
Bitspark's solution was to offer a free cloud-based platform that enables MTOs to execute the entire process in one place: sending, managing, receiving and managing customer due diligence.
Focused on improving the money transfer ecosystem, it is of no surprise that they're evolving and tackling solutions in remote areas. Reportedly, this will be the first time stablecoins will be used for bill payments.
Stablecoins enable the use of digital currencies without exposure to excessive volatility
Stablecoins provide a unique value proposition. They enable the user to leverage the benefits of cryptocurrencies while reducing the risks associated with excessive price volatility.
Multiple stablecoins have already been introduced to the market. The most popular, albeit controversial, has been Tether, which is pegged to the US dollar. Earlier last week, TrustToken announced it would launch four new digital currencies backed by the Australian dollar (TrueAUD), Euros (TrueEUR), Canadian dollar (TrueCAD) and Hong Kong dollar (TrueHKD).
In March 2019, software giant IBM signed letters of intent with six leading banks to issue stablecoins backed by their respective national fiat currencies. Among them, we have Brazil's Banco Bradesco, the Philippines' Rizal Commercial Banking Corporation and South Korea's Bank Busan. IBM had also partnered with Stronghold, a Stellar-based USD-backed asset, to create the Stellar network's first stablecoin.
Thus, stablecoins are becoming more popular. Bitspark's peg.PHP will reportedly be the first stablecoin pegged to the Philippine Peso. The concept makes sense, but as always, the proof is in the pudding. The question is, whether Okra's customers will actually start using peg.PHP.