Blockchain has the Potential to Improve Disaster Relief Efforts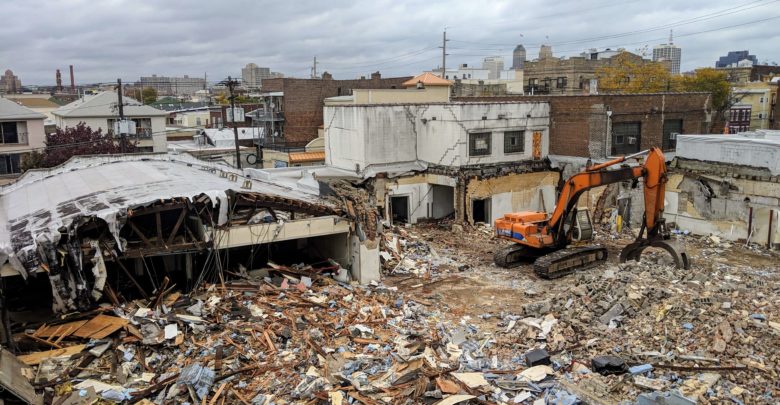 The use-cases for blockchain are increasingly broad, beginning in financial infrastructure and stretching across every electronic transaction of data we can imagine. Blockchain is not only a new, critical, way to improve efficiencies and save costs but it could also save lives.
There are two apparent areas within disaster relief efforts where blockchain could provide speed, clarity, and direction.
Firstly, blockchain could offer an immutable network for collating and coordinating relief needs and efforts. A shared, blockchain-based, network for relief participants and government bodies could replace a cacophony of other communication with a single point of information sharing and action tracking.
Secondly, blockchain-based geospatial mapping, potentially combined with a communications network, could pinpoint proven locations in need of attention and allow coordinated response with trusted real-time updates.
If we take the 7.0 magnitude earthquake in Port-au-Prince in January 2010 as an example, it triggered one of the worst humanitarian catastrophe of modern history, gathering the forces of over 20 nations and non-governmental organizations to provide disaster relief efforts, from medical support, to recovery operations to the distribution of shelter, food and water. Unfortunately, the United Nations later revealed that the cooperation efforts were hindered by the absence of a common communication channel, which was the consequence of the use of multiple platforms by each nation and organization.
This is where coordinating relief efforts and geospatial mapping on the blockchain could have provided efficient management and communications platform shared by each different actors at play.
Though both sound like fantastic high-level ideas, there is of course much more to consider. Developers in the space must ask if conventional technologies already offer effective solutions and if blockchain is ready for such critical use-cases. Is successful application of blockchain not just about the technology but also the backing, adoption, and information fed into any system?
There are already a number of organizations and startups investigating blockchain-based solutions that could, directly and indirectly, aid disaster relief.
CDC – Managing Health Workers
The Center for Disease Control and Prevention (CDC) is using IBM's Hyperledger Fabric blockchain framework to test blockchain-based management of health workers to deploy them to areas hit by outbreaks of disease, faster. This allows them to review and approve the qualifications, medical clearances, vaccinations, passports and visas in a fast and efficient manner.
To deploy workers currently, data has to be pulled from different CDC centres. Sachiko Kuwabara, director of the CDC's Office of Risk Management, speaking at a blockchain event, outlined the problem:
"When we have different copies of data in different places, we don't trust the data since we don't know which one is the accurate one. We end up with multiple systems trying to check to see if the other systems are correct."
With its blockchain pilot, the CDC plans solve this issue and create a network that could be ready this December. In its blockchain application "every node or individual on that node or distributed ecosystem gets a copy of the data in the form of a ledger at exactly the same time," said Kuwabara.
Radiant Earth Foundation
Non-profit Radiant Earth Foundation is aggregating geospatial data and earth imagery licensing to overcome an issue that can make it complicated for charities and organizations involved in disaster relief to access to critical information.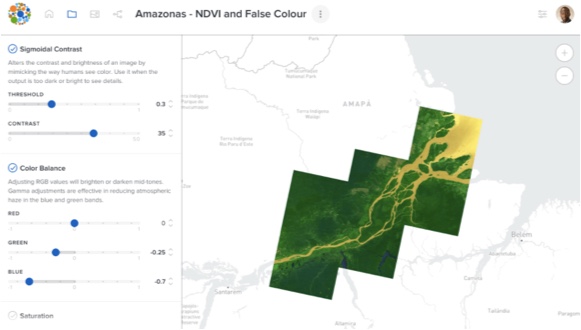 Radiant Earth has partnered with ConsenSys and is building a proof-of-concept blockchain using the Kaleido platform in collaboration with Amazon Web Services. The system will track the licensing of, and payments for geospatial data to quickly provide authorized access to geospatial information when its needed most.
Anne Hale Miglarese, founder and CEO of Radiant Earth Foundation, said in a recent press release:
"Blockchain will unlock high-resolution commercial data sets to the NGO community, leading to accelerated and improved data sharing between commercial data providers and authorized customers."
FOAM
Startup FOAM is developing a blockchain-based network which it hopes has the potential to replace existing mapping systems like GIS, Google Maps, and OpenStreetMap.
FOAM will allow developers to build geolocation applications with "proof of location" staking of information through its SPACE tokens.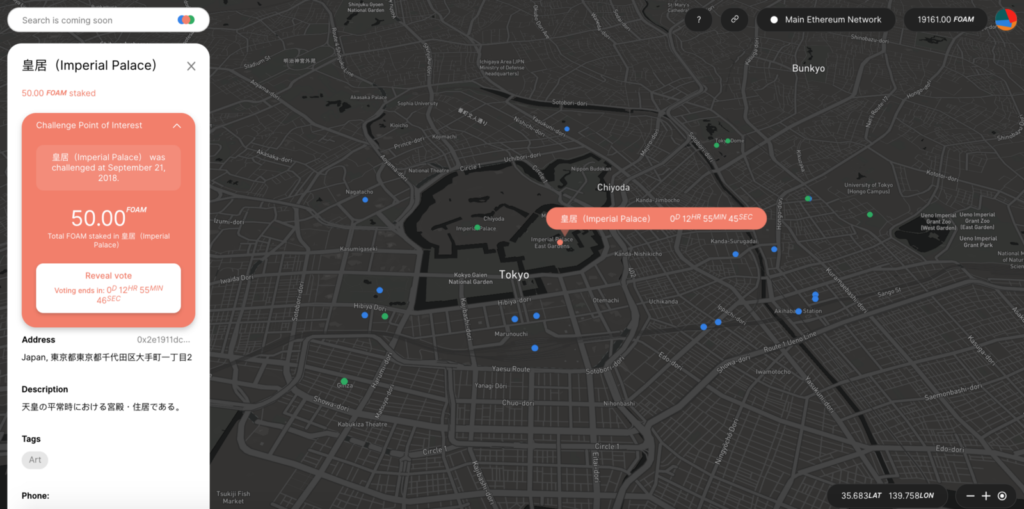 It hopes to improve accuracy and prevent "vandalism" of open source maps via its tokens, creating more trusted data, and a consensus-driven map of the world.  FOAM isn't focused on mapping for disaster relief efforts, and its mapping will be commercialized through tokenization.
It is, however, creating a technology that could be applied to, or emulated for, the geographic management of disaster relief efforts.  FOAM said of current mapping:
"Civil GPS is unencrypted, it has no proof-of-origin or authentication features, and despite dire warnings first raised in 2012, the system remains extremely susceptible to fraud, spoofing, jamming, and cyberattack."
Alongside better communication networks and more efficient deployment of personnel, access to accurate and even real-time mapping could significantly aid disaster relief efforts. This is particularly important in hard to reach and remote locations and is likely to be an emerging use-case for blockchain technology.
Related article: