Plastic waste on blockchain — truth or dare?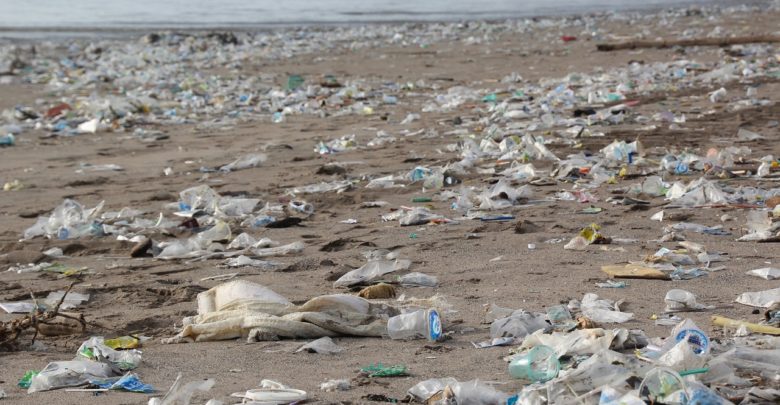 According to the UN Environment website, "our oceans are being degraded by human activities that harm marine life, undermine coastal communities and negatively affect human health." However, something they call social plastic can become a first step on the way to cleaning our ocean's waste.
Plastic recycling as a way to earn money
During this TED talk, an entrepreneur David Katz announced an innovational means of solving ocean plastic pollution as well as extreme poverty. His company, Plastic Bank, develops a blockchain app that motivates population of developing nations not to contaminate the environment they live in.
Built in collaboration with IBM LinuxOne, providing blockchain solutions, and Cognition Foundry, a consulting company with the focus on technologies, Plastic Bank incentivizes people to bring their waste to recycling collection shops. In return, garbage collectors get digital tokens they later can exchange for food, phone minutes and more. So far, the app can run on mobile phones that have been gaining popularity in developing nations in the last years.
"I've been collecting plastic since after the earthquake in 2010," says Lise Nasis from Haiti, "I enjoy my occupation because it helps me with my needs, but also helps me provide for my family. As an entrepreneur, I encourage every one of my peers to recycle and collect plastic. It helps our families and our planet."
In his talk, David Katz adds that Lisa collects material from door to door, from the streets, from business to business. "And at the end of her day, she gets to bring the material back to us, where we weigh it, we check it for quality, and we transfer the value into her account." That way, plastic has a new sense of value.
"Collecting plastic puts food on the table, sends my children to school and helps me rent a home," said Darismond "PhoPho" Faukes from Port-au-Prince, Haiti.
"I collect mainly in the Rue Pavée area. Collecting plastic is my life, it's what I know how to do. Even when I travel, when I get back I will continue collecting. Picking up plastic means work for me, an income and cleaner environment. The support Plastic Bank gives means a lot to me."
Social plastic is a middleman between garbage collectors and manufacturing giants
87,000 tons of plastic waste float in the area between Hawaii and California. It's called the "Great Pacific Garbage Patch," and it's the most visible feature of the 8 million tons of plastic debris that get dumped into the oceans year after year.
"There is a garbage truck of plastic entering the ocean every minute of every hour of every day," says David Katz, "and countless birds and animals are dying just from encountering plastic. We are experiencing the fastest rate of extinction ever, and plastic is in the food chain. And I'm still here, standing in front of you, telling you the very last thing we need to do is clean the ocean. Very last."
Katz emphasises that roughly 80% of ocean plastic is coming from those countries that have extreme poverty and this is the issue to tackle. Plastic Bank plans to deliver some 44 million pounds of social plastic, with contracts for another 220mln going to companies including British retailer Marks & Spencer Group Plc, Royal Dutch Shell Plc, and Henkel AG.
The website of the company states that you can off-set your own plastic footprint by purchasing Social Plastic for use in manufacturing, contributing to off-set incentive programs, or by supporting the expansion of their global recycling ecosystems.
Related post:
Coinbase Rolled Out Cryptocurrency Gift Cards in Australia and Europe