We can easily say that Oracle is an old-timer in the software business. The first edition of their software dates back in 1979 with their Oracle v2, with a structured query language-based relational database management system.
Much has changed since then, but Oracle has managed to stay on top of the game through steady improvements and additions to their platform.
In February 2018, Oracle Corp. released a new, Oracle 18c version of the software with polymorphic table functions and active directory integration among other features, but the company also didn't fail to notice the progression the blockchain technology is making in storage, transaction, and accessibility of data.
Following the general trend, they published a preview of the  Blockchain Cloud Service in May this year and entered the competition with software giants like IBM and Microsoft, and on July 16th, Oracle unveiled the finalised version of the service.
The user is now able to reliably share data and conduct trusted transactions with suppliers, banks, and other trade partners through synthesis with existing or new cloud-based or on-premises applications,  but also to join other organisations, and deploy & run smart contracts to update and query the ledger.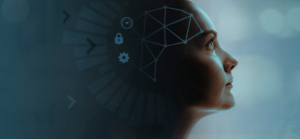 The platform is interoperable with supply chains and inventories, which may be running either on-premises or in the cloud. Oracle's Blockchain Cloud Service can integrate with its software-as-a-service and platform-as-a-service applications, where the system will manage the infrastructure under the hood, enabling their customers to build applications and smart contracts on top.
Even before the yesterday's official release, Oracle Corporation was working with some distinguished partners on the integration of their fresh technology.
According to the Oracle's president of product development, Thomas Kurian, one of their most prominent partners are Banco de Chile, which uses their blockchain for inter-bank transactions, and the government of Nigeria, which is utilising it for a distributed ledger application that will track import duties.
The Wikibon analyst, James Kobielus, while talking about the new Oracle system, emphasized many positives the platform is bringing to the table by pointing out a blockchain quick-start capacity with fast application construction, managed cloud deployment, enterprise integration and granular security built in.
The company's officials didn't hide their excitement about the platform launch, as the Executive Vice President of Oracle Cloud Platform, Amit Zavery stated that the blockchain technology promises to be one of the most transformative technologies of the generation.
"With Oracle's platform, enterprises can enhance their business, eliminate unnecessary processes, and transact with their distributed networks more easily, transparently and securely than ever before," he explained.
Building a trusted business network automated with smart contracts, and conducting private transactions integrated into apps has just been made easy with Oracle's comprehensive administration and monitoring, making this a genuinely formidable product.