How Blockchain Could Reshape TV Broadcasting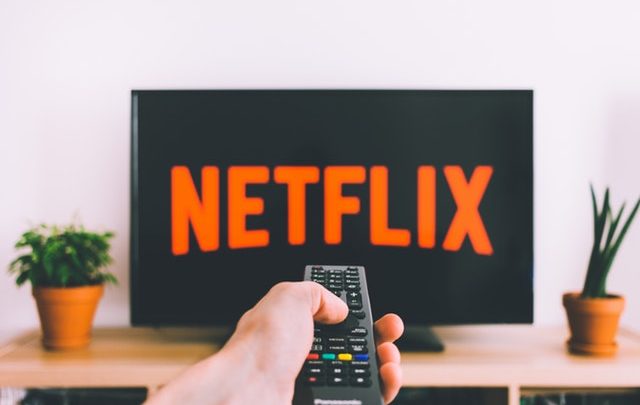 TV broadcasting is ripe for disruption. Blockchain technology could maximise content monetisation, improve data security, lower the cost of media distribution, create new user experiences and improve advertising efficiency.
Forget about Netflix. The future of television broadcasting is blockchain TV.
"Cable industry's interest in blockchain and similar solutions seems to be increasing even as cryptocurrencies continue to run into a variety of challenges. Some use cases are becoming clearly attractive," says Steve Goeringer, principal security architect at Cable TV Laboratories.
And he is right.
Major broadcasting firms are trying to incorporate the technology into their platforms: content streaming, content acquisition, data privacy, advertising; there are many ways how blockchain could revolutionise the television landscape.
Improving content monetisation and data security
Currently, content providers, brands and advertisers have to sort through multiple, separate data sources to identify which content yields the best ROI.
Blockchain technology could connect viewers, content creators and advertisers directly through a peer-to-peer system. Through user interaction, content creators and advertisers can directly collect data on viewing habits. As a result, they can display more relevant content for users.
UK-based firm LiveTree, for example, has developed a blockchain-based film and TV crowdfunding and distribution platform aimed at content creators. Producers can upload their catalogue on a Netflix-like subscription service and track who is watching their content.
As the data is stored on a secure blockchain, users can decide which information they want to make available. Users could for example share with content creators and advertisers that they like to travel, but keep medical records private.
Digital payments and reward systems
In a blockchain-based broadcasting ecosystem, users could pay with tokens every time they purchase goods or services. Take for example streaming services: Instead of paying a monthly flat fee, users would only have to pay for services which they actually use.
Moreover, users could directly purchase from content creators, and thus cut out the middlemen. As a result, all parties would retain more value, because no percentage is being paid to third parties. That would essentially be the end of the Netflix and Amazon TV pseudo-monopoly, where supply is controlled by a handful of dominant players.
We are still far away from that scenario, but it's an idea worth appreciating.
Tokens could also be used to reward users for their loyalty and engagement and to provide new customer experiences.
During a TV show, viewers could participate in some way with the content they are watching. Every time viewers respond to a call to action via a device, for example through an app, they can earn rewards in the form of a token, provided by advertisers or content creators.
Flixxo, for example, is running a peer-to-peer video content and advertising ecosystem, aiming at becoming a decentralised version of YouTube. Flixxo's users pay for content with a token and can earn tokens for contributing to the network, for example by sharing storage space or creating content.
Blockchain could support the entire value chain
Broadcasting firms could implement blockchain technology throughout their entire business model. Content housing, content acquisition, distribution rights, transaction processing and records management could all be managed with greater transparency on a distributed ledger.
Ad-campaigns could also be structured in more efficient ways. Analysts estimate that in the current environment, up to 70% of ad spending is lost through fraud or duplicative middlemen. Hence, it's not surprising that the ad-tech industry is actively exploring blockchain solutions.
Seth Shapiro, Head of Strategy at VideoCoin, says, "blockchain really does present significant ways to make the entertainment industry more efficient, transparent, and profitable." There is movement in the industry, but it's just the beginning. Blockchain technology could create the foundation for a digital broadcasting industry, wherein all parties benefit from a secure, efficient and transparent ecosystem.