Codex protocol records a new trend in art
Blockchain technology to impact the art niche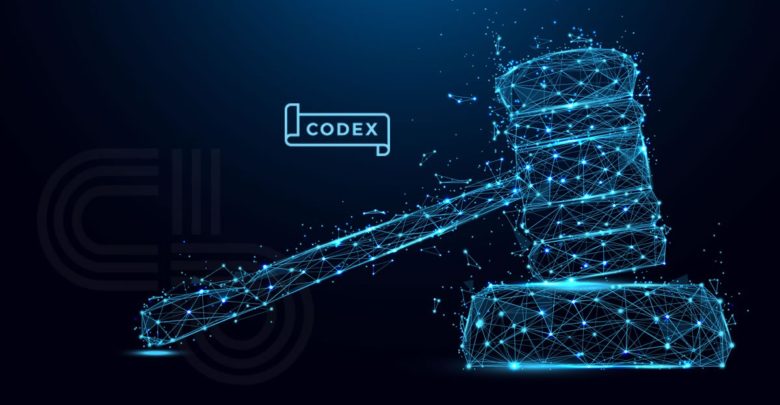 The recently acquired trend in the art industry, according to Hiscox online art trade report 2018, is the growth in new partnerships between traditional businesses — auctioning houses and galleries — and online platforms, such as Artsy, Invaluable and LiveAuctioneer. In 2017, Heritage Auction, Sotheby's and Christie's accounted for $833mln of total online art sales. The niche, though, has got many questions to resolve, namely, issues of ownership and provenance, improving transparency and copyright. Deloitte states, blockchain could help keep track of an artwork's movements without relying on cloudy and sometimes still paper-based systems of recording provenance. In light of its potential, art startups are already building real-world applications based on the raucous technology. Today we'll look into one of those startups, Codex.
Designed by the former lofty.com CEO Mark Lurie, the Codex protocol is a registry tailored for art and collectables market objects. It preserves all information about a piece, for example, hashes of photographs, past appraisals, receipts and restoration records. Codex's whitepaper of the product states, "by tracking ownership and transmission in an immutable history on the blockchain, the Codex Record provides a way for everyone to verify ownership. In doing so, it is decentralized, anonymous and trustless, such that owners don't have to identify themselves nor does any central authority need to know their identity".
"The global art and collectables market is approximately US$2 trillion, yet today there is no way to prove who owned what, when", says Lurie. "This is especially important in art and collectibles because almost the entire value is based on provenance and authenticity. Collectors have always baulked at disclosing their assets to a central authority. Now, with the blockchain, they can prove ownership without compromising privacy. This will enable art and collectables to flourish as a financial asset class, resulting in a larger, better, and fairer market for collectors, intermediaries and artisans".
The Codex registry which is the ERC-721 smart contract will launch to the Ethereum Mainnet by July 23rd, 2018, Midnight (CST). To provide access to the functionality of all the products built on the protocol, you will have to use their native ERC-20 utility token, CodexCoin. In the whitepaper, the team explains why the tokenisation scheme is needed. "First, the token enables rewards to validators like auction houses and appraisers who vouch for items in Codex. Second, it gives applications discounts for holding CodexCoin over a period of time, which ensures affordability and ensures applications will engage in governance. Third, it ensures enforcement of proper behaviour by validators and applications by requiring them to stake. Finally, it provides a mechanism for the devolution of governance to end-users over time".
In July, the hard cap of the platform was roughly $25mln, the token price was $0.067 and the ICO rating on ICObench was 4.0 out of 5.0.
Bloomberg reports that Codex isn't the first to see the benefits of blockchain in the art world. Verisart is a Los Angeles-based startup founded by Robert Norton, the former chief executive officer of Saatchi Online and Sedition Art, that launched in 2015. Verisart's mobile app uses the bitcoin blockchain to let artists, collectors, and dealers verify provenance in real time. Artchain.info is another startup using blockchain to generate certificates of authenticity.  
Even though online-only platforms recorded the lion's share of online art market growth between 2011 and 2014, Deloitte experts claim, "there is this broad agreement that the art industry has an intangible quality that can never be replaced or co-opted by technology. Much of the personal satisfaction and appeal can be derived from the "romance" of the in-person experience, and it's not expected that any of these elements will ever be phased out entirely. Technology can go far in improving the access and convenience of art, but the nuances surrounding the experience of art may never vanish".