"Halving" du Bitcoin, à quoi s'attendre ?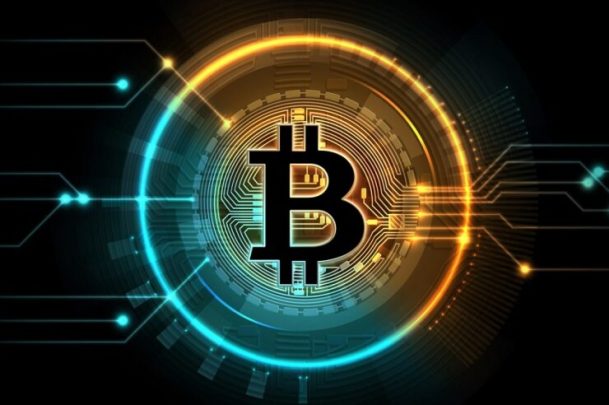 En mai 2020, le Bitcoin connaîtra son troisième halving. Cet événement indique une réduction de moitié des gains obtenus par un mineur validant un bloc de transaction. Par le passé suivi d'une envolée des prix pour la première des cryptomonnaies, il est aujourd'hui attendu avec impatience par la communauté qui y voit une opportunité réelle d'abattre le point record des 20.000$.

L'halving ou la réduction
En 2008, Satoshi Nakamoto crée le Bitcoin, animé par la volonté d'instaurer une monnaie indépendante des banques et des gouvernements, une monnaie insaisissable. Il voulait également que cette monnaie soit différente des monnaies nationales actuelles qui subissent l'inflation dictée par les banques centrales. Le Bitcoin a donc été conçu pour voir son inflation réduire automatiquement par le biais de 64 halving, jusqu'à atteindre le nombre final de 21 millions de BTC produits.
| | | | |
| --- | --- | --- | --- |
| Période | Années | Montant | Production totale de BTC |
| 1 | 03/01/2009 – 28/12/2012 | 50 BTC | 10.500.000 BTC |
| 2 | 28/12/2012 – 09/07/2016 | 25 BTC | 5.250.000 BTC |
| 3 | 09/07/2016 – 05/2020 | 12,5 BTC | 2.625.000 BTC |
| 4 | 2020 – 2024 | 6,25 BTC | 1.312.000 BTC |
Source – https://ihodl.com/infographics/2018-04-09/chart-day-bitcoin-reward-halving-and-price-history/
Le Bitcoin est une cryptomonnaie qui repose sur le mécanisme de consensus de la preuve de travail (proof of work). Ce mécanisme s'appuie sur un réseau de "mineurs" mis en compétition et qui à intervalle de 10 minutes doit résoudre un nouveau bloc de transactions. Le mineur qui y parvient est rémunéré en Bitcoin en récompense du travail effectué.
Depuis sa création, les "mineurs" qui valident les blocs de transaction sont rémunérés par un nombre de Bitcoin décroissant d'un halving à l'autre. À l'origine, chaque bloc validé donnait pour récompense 50 BTC. À la suite du 1er halving (Novembre 2012) ce nombre se réduisit à 25 BTC puis 12.5 BTC par le 2ème halving en Juillet 2016 (récompense actuelle).
Ce principe permet de mettre en circulation un nombre de plus en plus réduit de Bitcoin au fur et à mesure que le nombre limite est atteint. L'idée derrière ce mécanisme est de diminuer progressivement l'offre de Bitcoin disponible au regard d'une demande supposée croissante.
Impact sur le prix du Bitcoin
La plupart des cryptomonnaies voient leur prix fluctuer seulement en fonction de leur demande sur les sites d'échanges. Cependant, certaines cryptomonnaies comme le Bitcoin et le Litecoin connaissent ce principe du halving. Ce phénomène, qui réduit drastiquement la production de ces cryptomonnaies, pourrait alors avoir un impact sur leur prix.
À l'approche et à la suite de ses différents halving, on a pu constater une évolution significative du prix du Bitcoin. Celle-ci est généralement observable au cours de l'année précédent l'halving, mais aussi par l'impulsion générale donnée au prix à la suite de l'événement.
| | | | |
| --- | --- | --- | --- |
| Période prè-halving | Impact sur le prix | Période post-halving | Impact sur le prix |
| Nov. 2011- Nov. 2012 | 341% | Nov. 2012 – Nov. 2013 | 7976% |
| Juillet 2015 – Juillet 2016 | 111% | Juillet 2016 – Dec. 2017 | 2866% |
Source – Bitcoin Halving : Price Effects and Historical Relevance – Fitzner Blockchain
Dans le tableau ci-dessus, nous pouvons donc observer une augmentation significative du prix du Bitcoin à l'approche et à la suite de chaque halving. Cependant, ces données proviennent d'une époque où le marché des cryptomonnaies était bien différent.
Le dernier halving du Litecoin constitue un exemple récent de l'impact d'un tel événement, qui c'est ici traduit par une chute du prix et du hashrate. La chute du hashrate, soit la puissance de calcul attribuée au réseau par l'ensemble des mineurs, est le facteur le plus inquiétant car il peut être amené à compromettre la sécurité du réseau. Suite au halving, les mineurs reçoivent moins de Litecoin à la résolution de chaque bloc, ce qui tire à la baisse leur taux de rentabilité, entraînant le départ des mineurs les moins rentables et donc une baisse de la puissance de calcul attribuée au réseau.
Il faut donc espérer qu'un tel phénomène (chute de prix et perte de hashrate) ne se produise pas pour le Bitcoin, mais qu'au contraire, son prix et son hashrate continuent leur ascension en 2019.