Brian Behlendorf, directeur exécutif de Hyperledger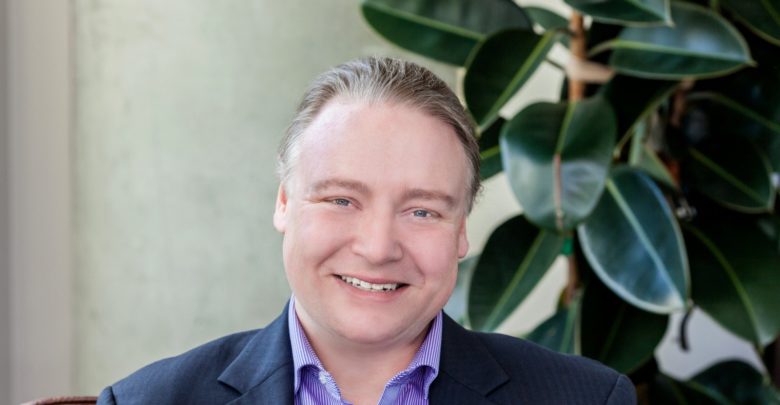 Brian Behlendorf, directeur exécutif du projet Hyperledger, figure dans le Top 10 des leaders les plus influents du New York Times dans l'industrie de la blockchain.
Ses contributions au logiciel open source sont considérées comme un «changeur de jeu» pour le web, et son rôle à Hyperledger a été crucial pour imposer une norme très élevée.
Mais connaissez-vous Brian Behlendorf? Si votre réponse est « non », c'est le bon moment pour en savoir plus sur lui. Commençons.
Passionné depuis toujours par les technologies open source, Brian a débuté sa carrière en tant que développeur de serveurs Web Apache, qui est le logiciel de serveur Web le plus populaire à l'heure actuelle. De plus, il est également membre fondateur de Apache Software Foundation. Il a présidé cette fondation pendant environ trois ans et a également été membre du conseil d'administration de la Mozilla Foundation.
Comment a-t-il commencé?
Brian a grandi dans le sud de la Californie et a étudié à l'Université de Californie à Berkeley au début des années 90. Il avait un flair pour la technologie depuis le début. L'un de ses premiers projets avait quelque chose à voir avec la liste de diffusion électronique.
Peu de temps après, il fonda Organic Inc. avec Jonathan Nelson, Cliff Skolnick et Matthew Nelson, dans lequel ils construisirent des sites Web commerciaux. Ils ont rapidement fondé Apache Software Foundation en 1999. Il est rapidement connu comme étant le développeur principal du logiciel de serveur Web le plus répandu sur Internet.
Son parcours jusqu'à présent
Brian a été directeur technique du Forum économique mondial. Il a également été le directeur technique de CollabNet, qu'il a co-fondé avec O'Reilly & Associates en 1999. En 2003, Brian a été classé parmi les 100 plus grands innovateurs de moins de 35 ans par le MIT Technology Review TR100.
En 2016, il a été le dernier à rejoindre The Linux Foundation, aux côtés de Sam Ranji de Microsoft et Chris Aniszcyzk de Twitter. Tel que couvert par The Blockchain Land, le lancement a eu la coopération de Huawei et a pour objectif d'accueillir les projets open source les plus importants du monde.
La même année, il a commencé à travailler en tant que directeur exécutif de Hyperledger, un projet open source visant à faire progresser la technologie de la blockchain. Hyperledger est réputé pour sa technologie de registre distribué, en fournissant des applications transparentes et décentralisées à de nombreux secteurs, tels que la finance, la banque, la fabrication et l'Internet des objets (IoT).
Brian a dit:
«Les registres distribués sont essentiels à la prochaine génération de technologie de l'internet. Le projet Hyperledger consiste essentiellement à réunir les développeurs pour créer une technologie commune de registre distribué, une marée montante qui soulèvera tous les bateaux. « 
Il se présente avec affection comme le «diplomate geek» de Hyperledger. Il a dirigé avec succès la croissance de Hyperledger en incitant des centaines de développeurs à coder et a intégré 10 outils et frameworks au cours des deux dernières années.
Récemment, nous avons vu comment la blockchain de tissu de Hyperledger a été utilisée dans la gestion des opérations de secours en cas de catastrophe.
Ses points de vue sur Blockchain
Selon un article couvert par Laura Shin dans le New York Times, qui expliquait comment diverses industries telles que la gestion de la supply chain, la santé, l'alimentation, etc. cherchaient à utiliser la blockchain pour améliorer leur efficacité, Brian a déclaré que les entreprises doivent s'adapter et transformer leurs canaux commerciaux pour tirer le maximum de la blockchain.
Selon Brian, «(la technologie) les oblige à se transformer de la même manière que les entreprises centrées sur l'information ont dû se transformer avec l'essor d'Internet. Ce même genre de chose frappera toute entreprise à propos de transactions ou de système d'enregistrement pour une industrie. S'ils se transforment avant que leurs concurrents ne le fassent, ils auront un avenir. »
Brian est considéré par Joi Ito, directeur du MIT Media Lab, comme un «vétéran des projets de logiciels libres et ouverts».
En effet, les contributions de Brian sont nombreuses et ses contributions à la technologie de la blockchain constituent un héritage.
Article similaire: