Commerce de marchandises basé sur la blockchain – Des paiements par cryptos à la prévention de la contrefaçon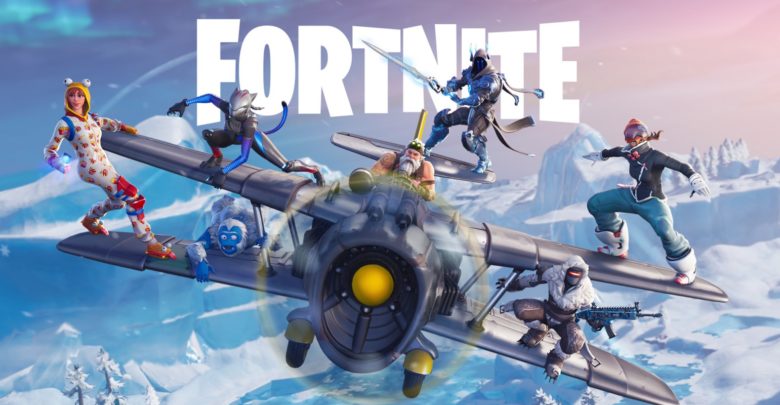 Depuis sa publication, cet article a été mis à jour.
La technologie de la Blockchain pourrait introduire une nouvelle ère d'engagement des fans sur le marché mondial. Fortnite, le jeu vidéo en ligne le plus populaire au monde, offre XMR comme option de paiement pour l'achat de marchandises en ligne. Un club de football japonais utilise la technologie de la blockchain pour vérifier l'authenticité des articles des supporters.
Désormais, les fans de Fortnite peuvent acheter de la marchandise en utilisant la cryptomonnaie Monero (XMR). Les fans du jeu vidéo en ligne à grand succès ont partagé les nouvelles de Reddit le 1er janvier.
La réaction de la base de fans et des investisseurs a été majoritairement positive. XMR a augmenté de plus de 10% en valeur depuis le 1er janvier.
La société n'a fait aucune annonce officielle. Néanmoins, le magasin de marchandises de Fortnite présente une option de paiement pour XMR et les fans ont confirmé que cela fonctionne. Annonce officielle ou pas, c'est vrai.
Jusqu'à présent, Fortnite n'offre que des paiements XMR, les autres cryptomonnaies ne sont pas acceptées.
Pas encore.
Riccardo Spagni, développeur de Monero, a partagé les nouvelles sur Twitter. Lorsqu'on lui a demandé pourquoi Fortnite n'autorise pas le Bitcoin, il a répondu que c'était dû au « manque d'intimité », mais il a également noté que Fortnite envisage d'ajouter le réseau d'éclairage à sa liste. Monero est l'une des monnaies numériques préférées des utilisateurs qui accordent une grande importance à la protection de la vie privée, car elle offre un degré élevé d'anonymat.
Expansion de l'adoption de la cryptomonnaie dans le commerce de marchandises
En fait, Fortnite mise sur le concept de cryptomonnaies depuis son lancement. Les utilisateurs peuvent acheter des jetons V-bucks pour acheter des mises à niveau et des tenues du jeu pour leurs personnages virtuels. Les remboursements sont effectués en V-bucks exclusivement.
Ce qui est nouveau, c'est que Fortnite va maintenant utiliser des cryptomonnaies dans le monde réel également.
L'idée d'offrir le XMR comme méthode de paiement est très probablement née d'une étude Marketwatch de 2018. Il a révélé la popularité du jeu quand les adolescents américains ont dit qu'ils préféraient recevoir la cryptomonnaie et les V-bucks plutôt que de l'argent comptant ou des cartes cadeaux.
Spagni semblait excité quand il a publié sur Twitter
Too cool: the Fortnite merch store (https://t.co/KNL4IFCFHk) lets you pay in Monero, so now you can purchase that sweet Durrr Burger onesie without your friends / family / coworkers judging you. *https://t.co/XYs1NjGvGp

— Riccardo Spagni (@fluffypony) January 1, 2019
*Trop cool : le magasin de Fortnite (http://merch.fortnite.com) vous permet de payer en Monero, donc vous pouvez maintenant acheter ce chouette Durrr Burger sans que vos amis / famille / collègues de travail vous jugent.
Fortnite n'est pas léger. C'est actuellement le jeu vidéo le plus populaire au monde, avec plus de 200 millions d'utilisateurs. Ainsi, le fait que Fortnite permette paiements en cryptomonnaie pourrait indiquer que l'adoption de la cryptomonnaie est en expansion.
Cela dit, nous ne pouvons pas être certains du succès de cette forme de paiement. Alors que les passionnés de cryptomonnaie sont enthousiastes à l'idée que cette intégration puisse déclencher une adoption plus poussée de la cryptomonnaie, certains restent sceptiques quant au fait que l'introduction pour une seule cryptomonnaie puisse faire augmenter cette cryptomonnaie.
La Blockchain peut vérifier l'authenticité de la marchandise des fans
Les applications de la blockchain dans le commerce de marchandises ne se limitent pas aux paiements en cryptomonnaie, non seulement dans le jeu, mais aussi dans les industries. Blockchain Land a couvert l'adoption de Blockchain dans l'industrie du jeu, avec la dernière adoption impliquant des droits de propriété complets sur les joueurs par Robot Cache.
Verified Collection, une startup de la blockchain spécialisés dans les objets de collection numériques, s'est récemment associée à Vissel Kobe, un club de football japonais. Le partenariat prévoit d'introduire des marchandises authentifiées par la blockchain pour les fans aux États-Unis.
Tous les produits peuvent être vérifiés sur la blockchain. L'objectif est de prévenir la contrefaçon et d'accroître la confiance des acheteurs.
Étant donné qu'au cours du Super Bowl de l'an dernier, les autorités américaines ont saisi 15 millions de dollars en marchandises contrefaites, la vérification des marchandises par la blockchain pourrait régler un énorme problème.
Andres Iniesta, le joueur le plus célèbre de Vissel Kobe, déclare : « C'est quelque chose qui n'a jamais été tenté dans l'histoire du football ».
Il a raison. Et c'est aussi quelque chose de nouveau dans l'histoire du commerce de marchandises.
Mise à jour 
Depuis la publication de cet article, il y a eu quelques développements. Fortnite a mis fin à l'option de paiement XMR. Tim Sweeney, fondateur d'Epic Games, la société à l'origine de Fortnite, a déclaré que l'acceptation de XMR était « brève » et « accidentelle ». Il a tweeté que  » quelque part en cours de route  » un des partenaires d'Epic a activé l'option de paiement en Monero.
Actually, Fortnite's brief foray into crypto was accidental. We worked with a partner to open a merchandise store, and somewhere along the way Monero payment was enabled.https://t.co/vzmSCMey3T

— Tim Sweeney (@TimSweeneyEpic) January 6, 2019
Il a également ajouté qu'Epic n'a actuellement aucun partenaire officiel spécialisé dans la cryptomonnaie et n'a pas l'intention d'aller dans cette direction, même si « beaucoup d'entre nous chez Epic » sont de grands fans des technologies décentralisées du registre.
Bref : Nous ne savons pas de quoi il s'agissait.  S'agissait-il d'une erreur, ou ils font des expériences avec la cryptomonnaie mais ils ne veulent pas qu'on le sache encore ?  Quoi qu'il en soit, l'intégration de la cryptomonnaie a suscité une réaction très positive parmi les utilisateurs.  Il est difficile de nier son potentiel et les avantages de l'adoption de cette technologie dans l'industrie des marchandises