Bluzelle Launch World's First Decentralized Data Delivery Network
As demand for data delivery soars, edge computing & distributed networks deliver data more than 20x faster than the global market leaders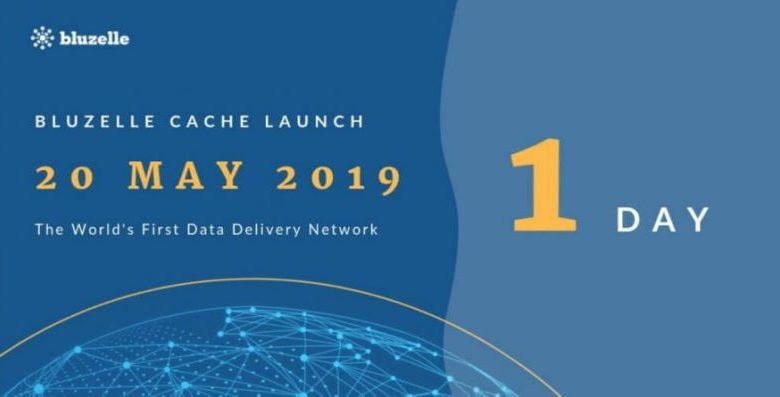 Singapore, 20 May 2019 – Bluzelle, the decentralized data technology that utilizes blockchain technology and edge computing, has today launched the world's first Data Delivery Network (DDN), taking on global market leaders to meet increasing demand for data delivery by delivering data more than twenty times faster.
As a leading proponent of edge computing, Bluzelle is using its global network of distributed nodes to push data to the edge, where the customer is. The DDN operates in a similar way to a Content Delivery Network (CDN), but instead of caching content, Bluzelle extends the data edge for applications from a single location to use a combination of globally distributed networks – thereby increasing the speed of data retrieval by more than twenty times.
"Currently applications are limited to data caching technologies that require complex configuration and management of 10+ year old technology constrained to a few data centers. These were not designed to handle the ever-increasing volumes of data that new technologies like AI, VR and 4K produce," said Pavel Bains, CEO and Co-Founder of Bluzelle.
"The pain points and needs are clear — data access needs a simple, secure, cost-effective, and quick-to-implement caching technology to accelerate delivery to the edge, where the customer is. Software developers don't want to react to where their customers come from. Our architecture is designed to always have the data right where the customer is. This provides a superior consumer experience.
"Video games, media and IoT are all collecting masses of critical data at the edge, but delivery is hampered by existing technology, coupled with the increasing desire for near-instant access to data anywhere in the world means the future of data delivery can only ever be decentrally distributed," continued Bains.
The Cisco Mobile VNI Forecast predicts that by 2022, 12.3B mobile-ready devices will be used to download games, videos and software from the Internet, but with the underlying technology remaining the same, they are ill-equipped to handle evolving requirements. A decentralized network not only improves throughput time but also provides a more secure and cost effective solution. Developers can securely deploy and manage their own applications at the edge with a single touch and without having to expand the network manually.
While many have talked about the potential of the decentralized Internet, Bluzelle is delivering the infrastructure required to make it a reality. The company is backed by Global Brain, a Japanese VC with direct connections to media and gaming companies, and its core team have backgrounds in digital media, computer science, blockchain, security, networking. They have worked on blockchain projects for banks and insurers such as HSBC, AIA and MUFG, where they discovered the need for a decentralized data storage technology that would solve the data problems related to network failures, breaches, and privacy.
For more information
Olivia Jarman
Cryptoland PR
UK: +44 (0) 203 908 5686
US: 866-586-5603
About Bluzelle
Bluzelle is building a Data Delivery Network to ensure businesses never suffer from data breaches, network failures and performance issues. Bluzelle combines decentralized technologies with edge computing to help bring about a faster and more secure internet.