UK Government is Considering Digital Ledger Technology (DLT) for Digital Evidence
Her Majesty's Courts and Tribunal Service (HMCTS) is Following Trends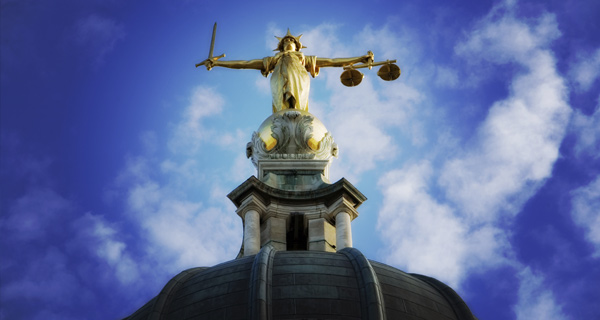 According to the head of Digital Architecture & Cyber Security at Ministry of Justice UK, Balaji Anbil, the UK Government is researching the blockchain technology for securing digital evidence.
Her Majesty's Courts and the Tribunals Service (HMCTS) is Passionate About New Technologies
In the extensive report on the UK government's official website, Anbil went in depth with explaining the use and the potential of the DLT, while emphasizing the dedication his team shows when novel solutions are concerned.
"At HMCTS, we are passionate about the application of novel solutions to traditional challenges including evidence sharing, identity management and ensuring citizens have maximum control over their own information," he stated, and went on to declare that  their service designs are focused on value, simplicity, and use of the best modern technology approaches.
"This brings numerous benefits including cost-effective, timely delivery and future proof solutions," said Anbil.
HMCTS is in Collaboration With Dr. Sadek Ferdous from Imperial College
HMCTS recently hosted a meeting on the use of Digital Ledger Technologies in securing digital evidence, which was, reportedly, the first in a series of digital thought leadership and innovation meetings that will be held.
One of the main players there was Dr. Sadek Ferdous from the Imperial College Business School of Imperial College London, who provided the results of his most recent research on the blockchain, identity management, cloud computing, trust, security, and privacy.
In his presentation, Dr. Ferdous provided an overview of  Hyperledger Fabric and Hyperledger Sawtooth Digital Ledger Technologies implementations and summarised key research challenges and innovations in both private and public sectors.
Furthermore, the Imperial College's researcher showcased a digital evidence audit trail proof of concept.
"The audit trail is an essential component in any digital evidence system providing a chronological record of system activities which capture how digital evidence has been created/accessed/modified by which entity, from what location, in such a way to enable the reconstruction and examination of the sequence of events, and actions leading to the current state of the digital evidence," reads the report.
HMCTS is Drawing on Lessons From Other Government Projects in the UK and Europe
Anbil's report declares that his project only follows bright examples throughout the Kingdom and overseas.
"Estonia is an early adopter and has developed innovative citizen identity management solutions using blockchain," he states before unveiling that in the UK, researchers at the University of Surrey are working with the National Archives on Digital Ledger Technology solutions to secure digital archives.
It seems that HMCTS is paying much attention to worldwide tech-trends and are actively working to trial Digital Ledger Technology solutions for inter-agency evidence sharing, reportedly by the end of 2018.
Image credit: Action Fraud UK
Related post: