Can Blockchain be the Key to Haiti's Development?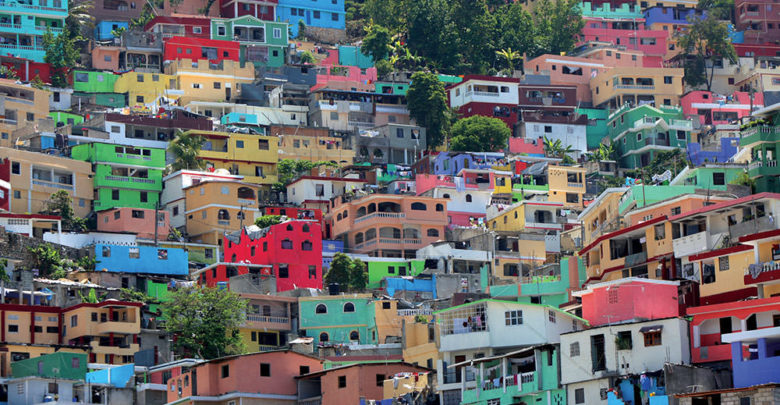 Several blockchain initiatives have set out to improve Haiti's business infrastructure, from agriculture to recycling; the central bank even plans to issue a digital currency.
Developing markets are becoming a playground for blockchain initiatives, leveraging the technology to solve solutions that range from the infrastructure gap to corruption and lack of resources.
That, combined with an often more "hands-on" regulatory environment, has made developing markets a playground for blockchain startups. One of these countries is Haiti.
Usually associated with earthquakes and political crisis, Haiti has proven to be a hotbed for blockchain projects.  The country is deploying the technology to solve problems in business infrastructure, supply chain, and even recycling, showing that technological revolutions aren't limited to socio-economical wealthier countries.
Tracking product quality in the agricultural sector
Haiti has an agricultural economy. Together with forestry and fishing, agriculture accounts for about one-quarter of the country's GDP and employs about two-thirds of the workforce.  Although many Haitians make their living through subsistence farming, Haiti also has an agricultural export sector.
Monitoring product quality is a challenge for foreign buyers. That's why the Haitian entrepreneur Genevieve Leveille has launched AgriLedger. The custom-built blockchain platform enables buyers to scan a QR code and access data on product origin, means of transport, and the costs of each step in the supply chain. Buyers can also view shipping documents, certifications, and logistical data on the blockchain.
AgriLedger comes with a built-in payments system and determines market prices based on supply and demand. Thus, buyers can always know what the price is and don't have to rely on bargaining power.
Another agricultural application is the Blockchain Cotton Project (BCP). Haiti used to be home to an abundant cotton industry which collapsed in the 1970s. But now, apparel brands like Timberland are attempting to rebuild the industry.
A challenge for Haitian cotton producers is to prove products are organic and fair trade. BCP employs a blockchain-based supply chain traceability tool that guarantees the cotton quality and ensures farmers are being paid a fair price.
Buyers can track the entire cultivation process, including data on environmental impact. So far, the pilot only involves a handful of farmers, but it could involve up to 17,000 within the next five years.
Reducing corruption in Haiti's recycling industry
While agriculture is Haiti's dominant industry, blockchain applications go beyond farming.
Plastic Bank teamed up with IBM and launched a blockchain-based recycling project which already has 32 branches in Haiti. The company pays for recyclable plastic using two crypto tokens: One is a stablecoin pegged to the US dollar, and the other one can be exchanged for goods through Plastic Bank.
The application includes a digital weighing system that ensures a fair price for plastic is paid to the collectors. The goal of the blockchain-based system is to reduce corruption and price fluctuation, creating more security for Haiti's 3,500 recyclers.
More initiatives are on the way
Blockchain can bring solutions to Haiti's problems, and local entrepreneurs are taking on the challenge. Haiti's first accelerator, Banj, which was launched together with Google Launchpad, provides tools and support to tech startups.
Cryptocurrencies haven't passed by unattended either. There are also the projects Cryptocurrency for Haiti and the Haiti Blockchain Alliance. Recently, the Haitian Central Bank has announced a pilot for a central bank digital currency, tackling Haiti's financial instability and extreme inflation.
Haiti is a prime example of blockchain's potential to improve lives. Step by step, Haiti might transform into a more prosperous economy. There won't be an overnight success, but the first steps go in a promising direction.
Related article:
Offline crypto services: will it solve Africa's connectivity issues?